SPUD Goes To CSC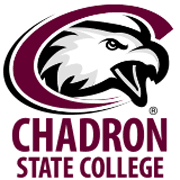 Hang on for a minute...we're trying to find some more stories you might like.
On Monday, September 17, the SPUD and Annual staff traveled to Chadron State College for a journalism conference. This was the first time CSC ever hosted this type of conference. Many schools attended, including Alliance, Bridgeport, Scottsbluff, Bayard, and Hyannis.
There were three sessions for students to attend. These classes included, "Journalism and the Laws," "1,00 words," and "What's the Difference?," each lasting an hour.
"Journalism and the Laws," included talking about the First Amendment and free press. "1,000 words," focused on ways you can use your camera, and how to take better pictures. The session, "What's the difference?" talked about the difference between the columns you can write about in a newspaper, some columns included: opinion, sports, feature, and news.
After the three sessions were over, we ate lunch provided by The Eagle, CSC's school newspaper. After lunch, we had 30 minutes until our final presentation, so we all headed down to "The Pit." Some of us played ping pong, pool, and other's sat around with their friends and hung-out.
As soon as the final presentation concluded, there was an open forum about freedom of speech. We discussed how you have freedom of speech with the First Amendment, but it also comes with consequences; therefore, you can say whatever you like too, or voice your opinion on whatever you'd like too, but be ready for the consequences.
The conference was definitely something that helped us get to know each-other a little better. It was definitely an "ice-breaker" for us, especially those who are new to the SPUD staff. Altogether, I would say the SPUD had fun, and definitely something we would attend again!