National Anthem not so Fergalicious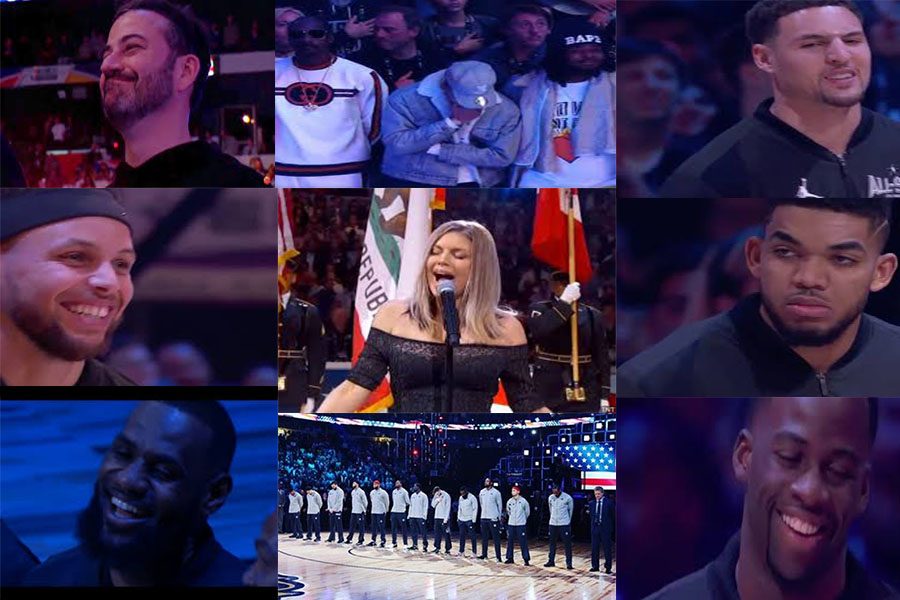 Whether you did or did not watch the NBA All-Star game, you have probably heard about the performance Fergie put on for the national anthem. Fergie's jazzy, slowed-down rendition of the Star-Spangled Banner was not widely loved.
"I've always been honoured and proud to perform the National Anthem and I wanted to try something special for the NBA," stated Fergie.
After her performance, social media immediately started sharing videos of her performance, but not to show off her singing. The videos were the reactions of the people around her. One tweet brought attention to Draymond Green, a basketball player for the Golden State Warriors. In the video, Draymond cannot keep a straight face while Fergie is singing her version of the anthem. Jemele Hill, an American sports journalist, quoted the video, "Draymond is all of us."
Luxie West, a junior, was eager to tell me about a meme of a dog singing to the video of Fergie's performance.
"The video is so funny, it made me laugh." She continued, "When I first saw Fergie's performance I felt like it was not prepared. It was more like she was singing just to hit every note rather than singing for our country. I feel if you are singing the national anthem, it should be sung the regular way."
Fergie was widely known for being a member of the six-time Grammy-winning Black Eyed Peas, but now? Well, now she is known for that really awkward national anthem performance.
"I'm a risk taker artistically, but clearly this rendition did not strike the intended tone," she stated.  
Fergie thought the performance went well, but then the next day she couldn't help but see what the social media thought. After her realization she apologized, "I love this country and honestly tried my best."
Jimmy Kimmel was also caught on camera grinning towards the end of Fergie's rendition of the national anthem. During Jimmy Kimmel Live, Kimmel said "I just wanna say the reason I was smiling…is because I love the national anthem so much." This, of course, made the crowd roar in laughter. After Fergie apologized, which Kimmel said she did not need to do, Kimmel replied with, "Here's the thing about taking risks, when it comes to the national anthem, don't. Just don't. Don't take risks when you're doing brain surgery, don't take risks when you're driving a school bus, or singing the national anthem. Just regular is fine."
Fergie is still being dragged all over social media and even memes are being made of her. This rendition of the anthem made people laugh and made people angry. Fergie wanted to try something different, and different is what she brought to the table. This may not have been the best performance she has held, but it will go down in history.
About the Contributor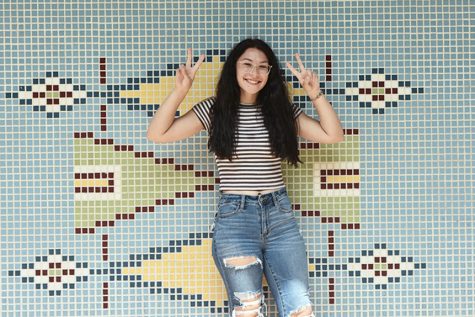 Thalia Gonzalez, Editor-in-Chief
Hey guys! I'm Thalia Gonzalez. This is my third year writing for the SPUD and my first year as Co-Editor-in-Chief! I am the only child of Tony Gonzalez,...