O'Really O'Reilly?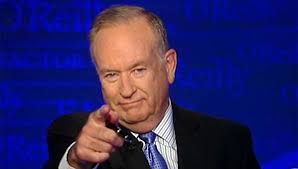 Hang on for a minute...we're trying to find some more stories you might like.
The American T.V. show, with around 3.1 million viewers has come to an end due to harassment allegations against the broadcaster himself, Bill O'Reilly. "The O'Reilly Factor" began in October of 1996 and now had it's last episode April 21, 2017. The show is presented, produced and written by Bill O'Reilly with the help of one more writer, Landon Kerric. "After a thorough and careful review of the allegations, the Company and Bill O'Reilly have agreed that Bill O'Reilly will not be returning to the Fox News Channel," said Fox.
Who is responsible for the coming out of the allegations? The New York Times started with an investigation looking into allegations that were made from O'Reilly's past. The Times found that "O'Reilly and Fox had reached settlements totaling $13 million with five women who had accused O'Reilly of sexual harassment or verbal abuse, only some of which had previously been reported publicly." Times posted their findings at the beginning of April and shortly after Fox was asked to take down ads for "The O'Reilly Factor" and an accuser called into Fox an allegation of sexual harassment towards her from Bill O'Reilly back in 2013. "This was significant because O'Reilly and Fox had said that none of the women accusing O'Reilly of improprieties had ever contacted human resources or called the hotline" said CNN Media.
Bill O'Reilly has now been fired from Fox News and his show has lost all advertisers and without advertisers, his show is no longer commercially viable. "Advertisers fled because they immediately recognized what Fox News has ignored for over a decade: that serial sexual harassment is not only wrong, but bad for business," Media Matters for America president Angelo Carusone said in a statement.
This is why it is extremely important to speak out when you feel assaulted or violated for males and females. Just like O'Reilly's case, the problem had been occurring for years, but because it took so long for people to speak up, there was nothing that could have been done to help the women. The sooner you speak out, the sooner you and others can get help. Telling someone you feel violated can be a very uncomfortable topic. It had to be especially hard for those women to stick up for themselves against a man that has been on television for years, but that doesn't mean he had the right to assault women. No one has enough power, authority, or experience to talk to people like they are objects.