Upcoming Music: November 2017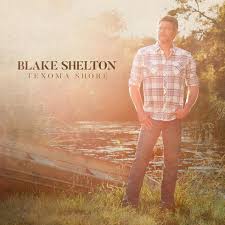 Hang on for a minute...we're trying to find some more stories you might like.
November is the month dedicated to being thankful for the things you have been blessed with in your life. Many music fanatics cherish their music. A fan's taste could range from boy bands, to hard rock. Music is a great tool many people use to overcome difficulties they are facing in life. November is a good month to remember all of the great things you have in your life and music is an art that is sometimes forgotten.
The American singer-songwriter, Blake Shelton, is working on his new album Texoma Shore that is to be released November 3. Blake Shelton is a well-known country singer that has been producing classics his whole career. He keeps on coming up with new ways for everybody to fall in love with him and his music. He continues his love for music outside of singing and songwriting, he also is a judge on the reality TV show The Voice. Everybody is on the edge of their seats excited to see what is to come of his new album.
The well known popstar, Taylor Swift, has taken a sudden turn in the style of music she is producing. Her old music is about how good love and relationships are. Her new music is all about how all of her relationships have changed her into a different person. She has become very bitter towards the idea of  "love". Her new album Reputation is coming out November 10, and if it's anything like her last album, it won't be very popular. Her reputation as a popular artist is slowly going down the drain with her new style of music.
The rock band Evanescence is releasing their fourth studio album Synthesis. The band was founded in 1995 by the lead singer/pianist Amy Lee and guitarist Ben Moody. The band created their first album in 2003, which sold over 17 million copies. The line-up of the group has changed over the years, but they have kept up the reputation as a very sentimental and relatable band. The songs they produce always have hidden meanings throughout the words that almost everybody can relate to during some point in their life. The album includes reworked versions of the band's previous material.
Everybody is very excited for what is to come from all of these artist and their new albums. There is no doubt that the music will not disappoint. Music is a beautiful thing to be thankful for.
More upcoming music:
Maroon 5: Red Pill Blues– November 3
Sam Smith: The Thrill of It ALl– November 3
Seal: Standards- November 10
Sia: Everyday Is Christmas- November 17
Paloma Faith: The Architect- November 17
Tove Lo: Blue Lips- November 17