Upcoming Movies: November 2017
Hang on for a minute...we're trying to find some more stories you might like.
November is a big month for movies. Every week this month a new big movie drops, including long awaited films for comic book fans, horror/ thriller fans, and children alike. Here's the top 5 films this month: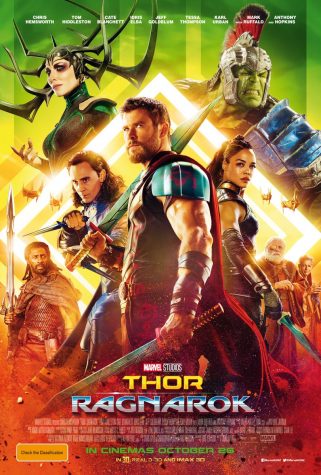 Thor: Ragnarok (PG-13)- November 3
Any Marvel fan is sure to be excited for this new installment of the Thor franchise. In the new movie, which picks up right after Avengers Civil War, Thor is stuck on the opposite of the universe without his mighty hammer; however, he's on a mission to get back to Asgard to stop Ragnarok; Ragnarok being the destruction of the Asgardians. He must stop the villain Hela, but before he can he's thrown into a deadly fighting pit, and put up against the one and only Incredible Hulk. Now Thor must fight his way out of the pit and stop Hela in time, before it's too late.
Directed By: Taika Waititi
Screenwriter: Christopher Yost, Craig Kyle, Stephany Folsom
Starring: Chris Hemsworth, Tom Hiddleston, Jaimie Alexander
Genre: Action/ Superhero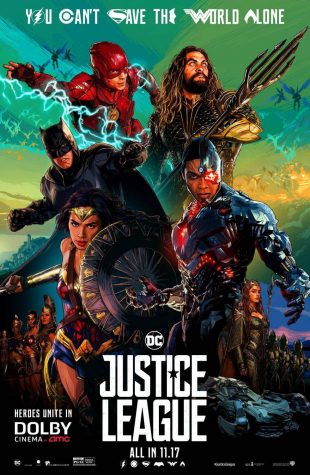 Justice League (PG-13)- November 17
Inspired by Superman and their restored faith in humanity, Batman and Wonderwoman recruit a team of metahumans to defeat a new threat. In this classic comic book come to life, superheroes from all walks of life come together; however, by the time Batman, Wonderwoman, Aquaman, Cyborg and The Flash are finally united, it may be too late.
Directed by: Zack Snyder
 Screenwriter: Will Beall, Chris Terrio 
Starring: Henry Cavill, Ben Affleck, Gal Gadot 
Genre: Action/ Superhero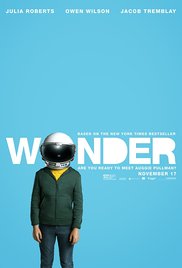 Wonder (PG) – November 17
In this heartwarming and funny new movie, a young boy, Auggie, born with afacial deformity is put into a prep school, rather than homeschooling. He must overcome the trials and tribulations of prep school, bullies included, and convince his class that is is just like them, inside and out.
Directed by: Stephen Chbosky
Screenwriter: Jack Thorne, based on the book by R.J Palacio
Starring:Jacob Tremblay, Julia Roberts, Owen Wilson
Genre: Comedy/ Drama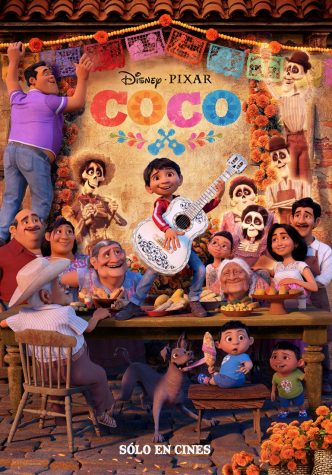 Coco (PG)- November 22
Miguel wants to become a musician, like Ernesto de la Cruz; however, his family does not approve. After a strange chain of events, he finds himself in the beautiful Land of the Dead. He then meets Hector, a charming trickster, and together they try to find out the root of Miguel's family's disapproval.
Directed by: Lee Unkrich, Adrian Molina
Screenwriter: Adrian Molina
Starring: Benjamin Bratt, Anthony Gonzalez, Renée Victor
Genre: Family Animation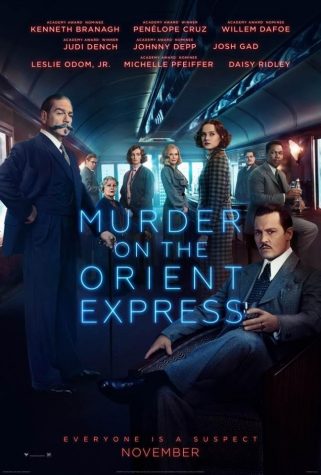 Murder on the Orient Express (PG-13) – November 27
In this remake of the classic, Murder on the Orient Express, based on Agatha Christie's novel, 13 passengers go on a lavish train ride through Europe. After deporting, a murder occurs and everyone is a main suspect. One man takes it upon himself to find out exactly who the murderer is before they kill again.
Directed by: Kenneth Branagh
Screenwriter: Michael Green, remake of the 1974 film, based on the novel by Agatha Christie
Starring: Kenneth Branagh, Leslie Odom Jr., Michelle Pfeiffer
Genre: Mystery/ Detective
Make sure you check out this month's top 5 movies. Seeing as the selection is very diverse this month, I'm sure you can find at least one you like. Other movies coming out this month that are almost just as popular:
November 1:
A Bad Mom's Christmas (R)
November 3:
The Killing of a Sacred Deer (R)
November 10:
Daddy's Home 2 (PG-13)
November 13:
Genesis: Paradise Lost (PG)
November 17:
The Star (PG)
November 22:
Polaroid (PG-13)