Upcoming Movies: October 2017
Hang on for a minute...we're trying to find some more stories you might like.
It's October, the month of horror. As you would expect, this month is filled with scary, and thrilling movies. The most popular movies this month are sure to have you on the edge of your seat, other than My Little Pony: The Movie, I suppose.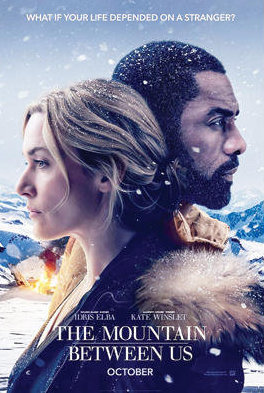 The Mountain Between Us (PG-13)- October 6
In this dramatic adaptation of Charles Martin's novel, two strangers are stranded after a plane crash. The characters must work together to survive in the harsh climate of a snow covered mountain. They soon realize that no help is coming and trek across the terrain, all while creating a romantic bond.
Directed By: Hany Abu-Assad
Screenwriter: Scott Frank, J. Mills Goodloe, Chris Weitz (Based off novel by Charles Martin)
Starring: Idris Elba, Kate Winslet, Dermot Mulroney
Genre: Drama/ Romance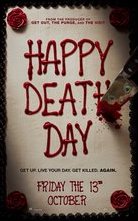 Happy Death Day (PG-13)- October 13
It is very fitting that this movie is being released on Friday the 13th. In this mystery/thriller the main character Theresa is a manipulative sorority girl. Her life seems pretty perfect, until she's murdered, repeatedly. She's thrown intoa very dark version of Groundhog Day, in the way that she's forced to keep on reliving her "death day," until she figures out her killer's motives, and their identity. There's a twist though. She only has a certain number of lives to figure it out before she really dies.
Directed by: Christopher B. Landon
Screenwriter: Christopher B. Landon, Scott Lobdell
Starring: Charles Aitken, Rachel Matthews, Laura Clifton
Genre: Horror/Thriller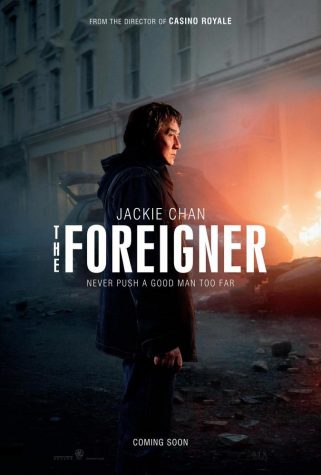 The Foreigner (R) – October 13
In this thriller, based on the book The Chinaman by Stephen Leather, a restaurant owner must break his own morals to avenge his wife and daughter, who both died in a bombing. After the justice system doesn't bring him much justice, he takes things into his own hands to track down the Irish terrorist group responsible for their deaths.
Directed by: Martin Campbell
Screenwriter: David Marconi (based on the novel by Stephen Leather.)
Starring: Jackie Chan, Pierce Brosnan, Liam Hennessy, Katie Leung
Genre: Thriller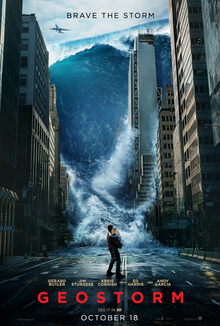 Geostorm (PG-13)- October 20
A series of extremely destructive natural disasters threaten the world as we know it. The government has created an artificial weather regulating system in order to protect humanity. But now something has gone wrong and the machine has turned to destroy the earth, rather than protect it. Now they must discover the true threat of the machine before time runs out.
Directed by: Dean Devlin
Screenwriter: Dean Devlin, Paul Guyot
Starring: Katheryn Winnick, Gerard Butler, Abbie Cornish
Genre: Action/Adventure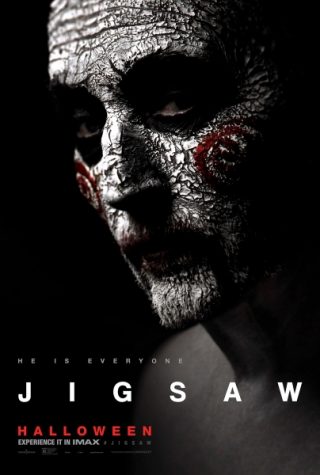 Jigsaw (R) -October 27
In the eighth installment of the "Saw" franchise, they investigate a crime of multiple killings around the city. Each of the bodies show signs of unique and gruesome deaths. During the investigation they come to the conclusion that it could only be one man. John Kramer. However, this man, aka Jigsaw, has been dead for over a decade
Directed by: Michael Spierig, Peter Spierig
Screenwriter: Josh Stolberg, Pete Goldfinger
Starring: Laura Vandervoort, Tobin Bell, Mandela Van Peebles
Genre: Horror/ Suspense
So make sure to check out these upcoming thrillers, dramas, and adventures. I'm sure that at least one of them will up your alley.
Also coming this month:
Other movies, not quite as popular, but just as noteworthy this month include:
October 6:
Blade Runner 2049 (R)
My Little Pony: The Movie
October 20:
The Snowman (UR)
Only The Brave (PG-13)