Upcoming Games: April 2019
Hang on for a minute...we're trying to find some more stories you might like.
As the school year comes to an end, game developers are pushing their new games out into the market for students to pick up. Here are a few of the new games coming out this month.
Based on the 2013 movie, World War Z is a third-person interactive shooter game that follows the plot of the movie. Players will have the chance to combat against a zombie apocalypse that has swept across the globe. Set in places like New York, Jerusalem, Moscow, and Japan players and their friends will be able to set defensive traps and emplacements to try a hand at surviving through waves of zombies.
Console- PS4, Xbox One, PC
Publisher- MadDog Games, Focus Home Interactive
Developer- Saber Interactive
Genre- Single-player game
Following the defeat of Shinnok at the hands of Cassie Cage in Mortal Kombat X, a corrupted Raiden plans to protect Earthrealm by destroying any enemy that threatens it. However, a mysterious goddess named Kronika, "The Keeper of Time," is attempting to bring complete order to the universe through any possible means, including getting rid of Raiden for tampering with the events of the past games.
Console- Switch, PS4, Xbox One, PC
Publisher- Warner Bros. Interactive Entertainment
Developer- NetherRealm Studios, QLOC, Shiver
Genre- Fighting Game
Days Gone is set two years after a global pandemic occurred and killed most of humanity and transformed almost everyone else into "Freakers," mindless zombie-like monsters that quickly evolve. Players play as Deacon St. John, a former outlaw and bounty hunter who prefers life on the road rather than encampments, as they complete objectives and perfect their skills of hunting down Freakers.
Console- PS4
Publisher- Sony Interactive Entertainment
Developer- SIE Bend Studio
Genre- Survival horror game
Even though there are finals to prep for and essays to write, there is nothing better than delaying all of that to play a new video game. Pick up one of the new games coming out this month to begin your end of the year procrastination!
About the Contributors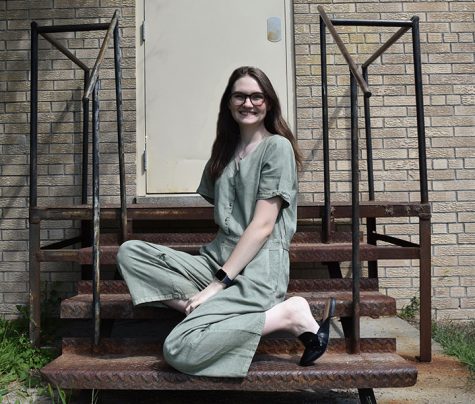 Aubrie Lawrence, Editor-in-Chief
Hi! I'm Aubrie Lawrence. This is my third year writing for the SPUD. I am a Senior here at AHS, and I am the Editor-in-Chief for the SPUD. I am the oldest...