Upcoming Games: March 2019
Hang on for a minute...we're trying to find some more stories you might like.
Even though we are far from lucky with this month's weather, we hit the jackpot when it comes to the multitude of new games being released this month. Here are a few of the top games being released in March.
Several years after the events of Devil May Cry 4, a man named "V" finds his way into the Devil May Cry office. He wishes to hire Dante to solve a series of demon attacks that have been occurring across the world. Meanwhile, Nero, Dante's lead engineer, has set up his own demon hunting agency out of the back of a van adored with a neon "Devil May Cry" sign. Nero is tasked with hunting down the powerful demon Urizen and bringing him back to Red Grave City. The city soon becomes ground zero for the growth of Qliphoth trees and the source of Urizen's power as he tries to become the king of the Underworld.
Console- PS4, Xbox One, PC
Publisher- Capcom
Developer- Capcom
Genre- Action-adventure game, Hack and slash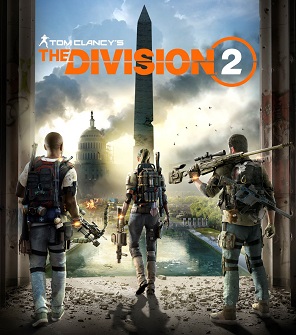 Tom Clancy's The Division 2- March 15
Taking place in Washington D.C. seven months after the first game, the player finds themself in a civil war between survivors of the ravenous virus that plagued the first game and villainous bands of marauders. Players can play alongside their friends as they complete objectives and choose which side they will fight for.
Console- PS4, Xbox One, PC
Publisher- Ubisoft
Developer- Massive Entertainment, Ubisoft, Red Storm Entertainment,
Genre- Action role-playing, Survival, Third person shooter
When New England suffers a massive flood causing terrified citizens to succumb to the madness and doubt inside, Private Detective Charles W. Reed is tasked with discovering the cause of the mass hysteria and the mysterious events that brought the city to the brink of collapse. However, he faces one small problem. Reed must resist the urge to submit to the madness that resides inside his own mind. Inspired by the works of horror novelist H.P. Lovecraft, The Sinking City offers players the chance to solve the mystery behind the floodings and delve deeper into their own minds.
Console- PS4, Xbox One, PC
Publisher- Bigben Interactive
Developer- Frogwares
Genre- Action-adventure, Survival horror
While the weather outside is still bitter cold, the games coming out this month are sure to keep gamers occupied while they wait for spring to come. Here are a few other games coming out this month.
Other Games Coming out this Month
Left Alive – March 5
Kirby's Epic Yarn – March 8
Tropico 6 – March 29
About the Contributors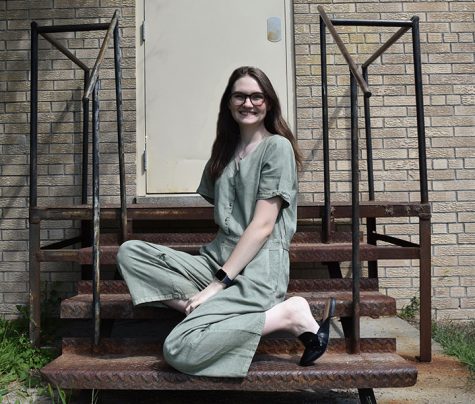 Aubrie Lawrence, Editor-in-Chief
Hi! I'm Aubrie Lawrence. This is my third year writing for the SPUD. I am a Senior here at AHS, and I am the Editor-in-Chief for the SPUD. I am the oldest...