Upcoming Games: October 2017
Hang on for a minute...we're trying to find some more stories you might like.
Happy Halloween, Spud buds! If you are anything like I am, fall isn't about the nice cool weather, beautiful falling leaves, or pumpkin spice lattes. To me, it's about all the scary games that are invited into our gaming consoles, ready to haunt your nightmares. So sit back and get ready to be scared by these new spooky games.
Layton's Mystery Journey: Katrielle and the Millionaires' Conspiracy – October 6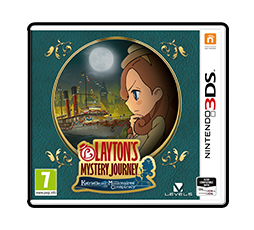 Private detective Katrielle "Kat" Layton awakes to a terrifying reality. Her father, Professor Hershel Layton, has gone missing. Kat discovers this on the opening day of her detective agency no less. Determined to find her father, Kat teams up with her assistant, Ernest Greeves, and a talking dog that she names "Sherl O.C Kholmes" to find the whereabouts of her father and solve several other mysteries, as well as meet some new friends along the way. The player must play as Kat to solve twelve different mysteries, while trying to figure out what really happened to Professor Layton.
Console: Nintendo 3DS
Publisher: Level-5
Developer: Level-5
Genre: Puzzle, Adventure
The Evil Within 2 – October 13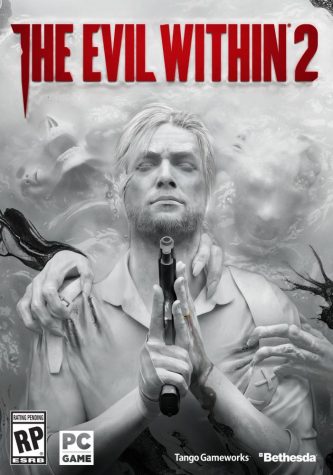 In the aftermath of the first game, protagonist Detective Sebastian Castellanos, is dismissed from the police force. No one believes a word of what Sebastian has to say about Mobius, a corrupt company with mysterious motives about their creation of a device that connects human minds to an alternate dimension known as the science, technology, engineering, and math device. Frustrated and in a world of disbelief, Sebastian falls into heavy alcoholism, until three years later when his old partner, Juli Kidman, tells him that his daughter Lily, who was believed to be dead a year ago, is in fact alive and being used as a test subject for Union, a STEM world created inside her brain. Sebastian must save his daughter by diving into Union and unravel the mysteries behind Mobius, while still facing his own traumas and personal fears.
Console: PlayStation 4, Windows PC and Xbox One
Publisher: Bethesda Softworks
Developer: Tango Gameworks
Genre: Survival Horror
Assassin's Creed: Origins – October 27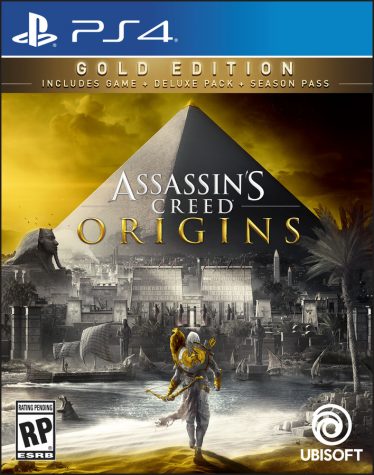 In Assassin's Creed: Origins, the player takes on the role of a Bayek, a Medjay in Egypt, who works to protect the people of the Ptolemaic Kingdom during a time of widespread disruption. Meanwhile, Ptolemy XV Caesarion struggles to keep his rule on his people while also wishing to expand his kingdom. Ptolemy's recently decomposed mother, Cleopatra, begins marshalling loyalist forces to derail her son's plans of expansion. While all of the plotting is happening, Julius Caesar begins to make frequent attacks on the kingdom and both Cleopatra and Ptolemy fear an invasion that would be detrimental to the kingdom. The player's role as Medjay gives them an inside view of the secretive forces that manipulate the events on all sides of the board, making Bayek the first assassin.
Console: Playstation 4, Windows PC and Xbox One
Publisher: Ubisoft, Square Enix Holdings
Developer: Ubisoft Montreal
Genre: Action-adventure game, Stealth game
Whether you like scary games or not, this month is about all things spooky. So embraced that inner freak and make sure to give everyone around you a fright by playing some of the new games coming out this month.
Also this month:
Middle-earth: Shadow of War (PlayStation 4, Windows PC and Xbox One) – October 10
South Park: The Fractured but Whole (PS4, Xbox One, PC) – October 17
Wolfenstein II: The New Colossus (PS4, Xbox One, PC) – October 27
About the Contributors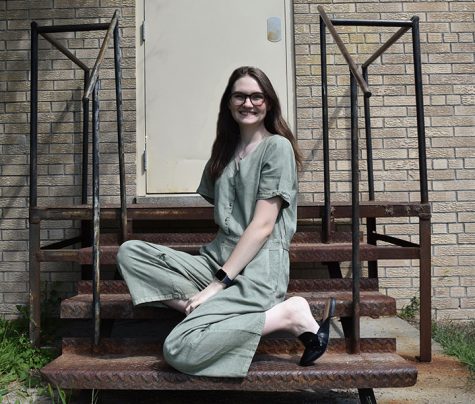 Aubrie Lawrence, Editor-in-Chief
Hi! I'm Aubrie Lawrence. This is my third year writing for the SPUD. I am a Senior here at AHS, and I am the Editor-in-Chief for the SPUD. I am the oldest...