Upcoming Movies: May 2017
Hang on for a minute...we're trying to find some more stories you might like.
Summer is just around the corner and with it comes an array of movies. Summer is known to bring several highly advertised blockbusters, as well as some lesser known films.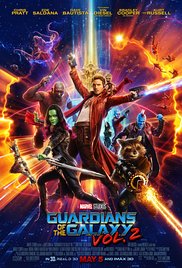 May 5th- Guardians of the Galaxy 2 (PG-13)
The sequel to the first Guardians of the Galaxy, which premiered in 2014 is finally here. Follow Peter Quill and the rest of the Guardians as they are hired by the Sovereign, an alien race to protect their batteries from invaders. Unfortunately, Rocket decides to be a bit of a pickpocket and steals what they were supposed to guard, causing a battle to go down. The Sovereign soon seek vengeance. Will the Guardians make it out safe?
Directed By: James Gunn
Screenwriter: James Gunn
Starring: Chris Pratt, Zoe Saldana, Dave Bautista
Genre: Action/ Adventure/ Sci-fi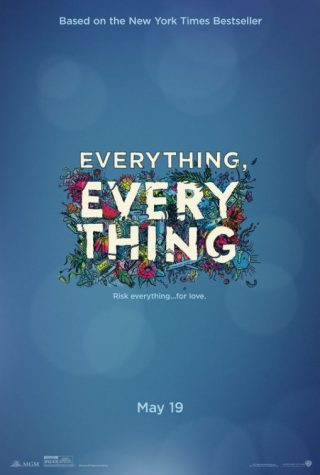 May 19th- Everything Everything (PG-13)
Maddy has lived her whole life inside four walls. She's never really left her house, she's never played outside, she's never even gone for a walk. She is allergic to everything, and if she were to leave the comfort of her home, she would become very ill very fast and more than likely die. She never even thinks about leaving until a boy moves in next door. The boy is named Olly and they soon become something more than friends. They won't let anything tear them apart. Maddy takes a leap of faith, going outside, risking everything.
Directed By: Stella Meghie
Screenwriter: J. Mills Goodloe (Based on Novel by: Nicola Loon)
Starring: Amandla Stenberg, Nick Robinson, Anika Noni Rose
Genre: Drama/ Romance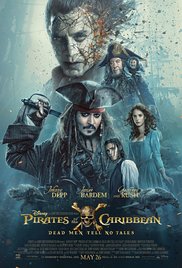 May 26th- Pirates of Caribbean: Dead Men Tell No Tales (PG-13)
A fifth installment to the Pirates of the Caribbean Movies series, which began in 2006 is to come out this month. Captain Jack Sparrow has found himself trapped in the Devil's Triangle with an old nemesis, Captain Salazar. His options to escape are limited to finding the legendary Trident of Poseidon. However, in order to find it, he must team up with a brilliant female astronomer and a headstrong young man in the British navy.
Directed by: Joachim Ronning and Espen Sandberg
Screenwriter: Jeff Nathanson
Starring: Johnny Depp, Geoffrey Rush, Javier Bardem
Genre: Action/ Adventure/ Fantasy
Other Movies Coming Out:
May 12th:
King Arthur: Legend of the Sword
Snatched
Low Riders
May 19th:
Alien: Covenant
Diary of a Wimpy Kid: The Long Haul