Upcoming Games: May 2017
Hang on for a minute...we're trying to find some more stories you might like.
April showers have brought us more than May flowers, gamers. It is bringing us flesh-hungry extraterrestrials, powerful villains, and the unluckiest day in the world. Sounds fun, right? Let's check it out.
Prey (PC, PS4, Xbox One) – May 5th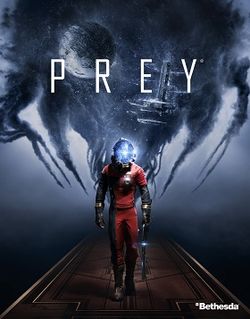 Fight the Invasion this month in the new sci-fi thriller, Prey. Nothing is as it seems on Talos I Space Station. Take on the role of Morgan Yu as hostile aliens begin to overrun your shuttle. The extraterrestrials infesting Talos I have one goal: complete annihilation of their prey. Players are able to craft useful item using various blueprints, gadgets, and tools on board the station which will help to overcome the dangerous obstacles thrown your way. It is up to you, the lone survivor, to fend off unprecedented threats, and decide the fate of humanity.
Publisher: Bethesda Softworks
Developers: Arkane Studios, Human Head Studios
Genre: Action-adventure game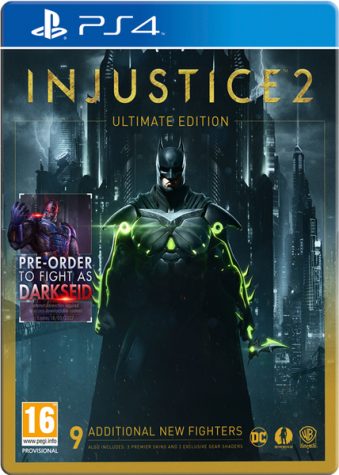 Injustice 2 (PS4, Xbox One) – May 16th
Injustice 2 continues the story set in motion in Injustice: Gods Among Us as Batman and his allies work towards putting the pieces of society back together, while struggling against those who would restore Superman's regime. In the midst of this chaos, a new threat appears that will put all of Earth at risk. Injustice 2 is the super-powered sequel to the hit game Injustice: Gods Among Us that allows players to build and power up the ultimate version of their favorite DC characters. Character selection features a huge variety, including both DC superheroes and supervillains. Players have the ability to personalize these iconic characters with unique and powerful gear that is earned throughout the game. The game is completely unique from player to player, as they can also choose how their characters fight and develop across the large variety of game modes. Injustice 2 expands on the previous title's larger-than-life showdowns, creating a game perfect for any DC fan.
Publishers: Warner Bros. Interactive Entertainment
Developer: NetherRealm Studios
Genre: Fighting game
Friday the 13th: The Game – (PC, PS4, Xbox One) – May 26th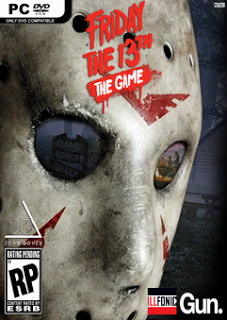 Since the release of the movie series, it has become more popular to fear for your life, anytime the number 13 lands under Friday on the calendar. Gamers now have the chance to live through this. Veterans from the gaming industry and icons of horror have teamed up to kill you. Friday the 13th: The Game allows players take on the role of a teen counselor at Camp Crystal Lake. The in-game camp was designed to mirror Camp Crystal Lake from the Friday the 13th series, complete with a lake, cabins, and a notorious killer who won't stop until you die a gruesome death.You and six other unlucky souls will do everything possible to escape and survive. For the first time ever, you may also take on the role of the world's favorite killer, Jason Voorhees. As Voorhees, players have the ability to stalk their prey and ambush them. Players will unlock various Jason incarnations, that were seen throughout the movie series, as well as two completely original designs. The game was drawn straight from the movies everyone has come to love, giving everyone that sense of 80's nostalgia.
Publisher: Gun Media
Developers: Gun Media, IllFonic
Genre: Third-person survival horror game
As the end of the school year draws to a close yet again, I would like to say thank you for taking the time to read these stories. I greatly enjoy covering the upcoming games and look forward to September, when we meet again.
Also this Month:
Dreamfall Chapters (PS4, Xbox One) – May 5
Birthdays: The Beginning (PC, PS4) – May 9
The Surge (PC, PS4, Xbox One) – May 16
Star Trek: Bridge Crew (PSVR, Rift, Vive) – May 30
NBA Playgrounds (PC, PS4, Switch, Xbox One) – May
Danger Zone (PC, PS4) – May