Upcoming Movies: April 2017
Hang on for a minute...we're trying to find some more stories you might like.
April showers bring cozy days full of movies. This month is sure to be full of great movie releases to watch while avoiding getting soaked in the rain.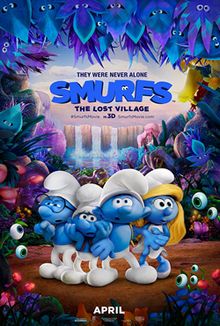 April 7th- Smurfs: The Lost Village (PG)
Follow your little blue friends, Smurfette, Brainy, Clumsy, and Hefty in their latest adventure! The group finds a mystical map that leads them through the Forbidden Forest. The forest is enchanted, with magical creatures residing everywhere. The map leads them to discover a huge Smurf secret, a mysterious village. The group must race against time and the evil wizard, Gargamel, to find this village and save the day.
Directed By: Kelly Asbury
Screenwriter: Stacey Harman and Pamela Ribon
Starring: Ariel Winter, Michelle Rodriguez, Joe Manganiello
Genre: Animation/ Adventure/ Comedy/ Family/ Fantasy
Tessa Conover and her husband, David, end their marriage with a divorce that tears Tessa apart. She has a difficult time coping with the fact that they are divorced, so it doesn't sit well with her when David becomes happily engaged to Julia. Julia truly believes she has found the man of her dreams as he helped her keep her troubled past behind her and gave her to opportunity to become a stepmother and wife. Unfortunately, Tessa isn't exactly in favor of Julia replacing her. She takes her jealousy and makes it her personal mission to turn Julia's dream life into her worst nightmare.
Directed By: Denise Di Novi
Screenwriter: David Leslie Johnson
Starring: Rosario Dawson, Katherine Heigl, Whitney Cummings
Genre: Thriller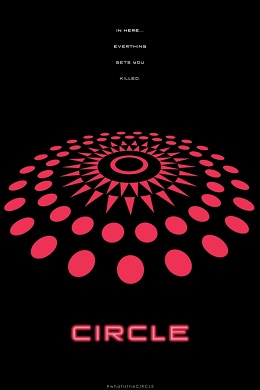 April 28th- The Circle (PG-13)
Mae Holland is presented with the opportunity of a lifetime when she is offered a job at the world's most powerful technology and social media company. The company's founder highly encourages Mae to join an experiment that pushes so far past the boundaries of privacy, ethics, and personal freedom that the second amendment may as well exist for nothing. Since her decision to participate in this experiment, every decision she makes starts to affect the lives and futures of not only her friends and family, but humanity itself.
Directed By: James Ponsoldt
Screenwriter: James Ponsoldt and Dave Eggers
Starring: Emma Watson, Tom Hanks, John Boyega
Genre: Drama/ Sci-Fi/ Thriller
Also Coming Out this Month:
April 7th:
Going in Style – (PG-13)
The Case for Christ – (PG)
April 14th:
The Fate of the Furious – (PG-13)
Spark – (PG)
April 21st:
The Promise – (R)
Born in China – (PG-13)
April 28th:
Sleight- (R)
How to be a Latin Lover- (PG-13)