Adventures in Finding a College Roommate
Hang on for a minute...we're trying to find some more stories you might like.
We've all seen online dating commercials before. The ones that show happy couples who met through some magical love website. I usually ignore them, but as I began filling out my application to find a roommate for college next year, I noticed how similar the process is. Both claim that they will help you find the perfect match, but is that statement really true, or is it all a hoax?
The process begins by filling out a basic form that asks about your habits. They ask questions like: Are you messy or clean? What time do you go to sleep every night? That kind of stuff. After that you write a quick description about yourself and your interests you can finally hit submit. It seems pretty easy, right? Wrong! I spent days trying to write a description about myself. I just couldn't decide what facts about myself were worth putting in. Like, Do I talk about the fact that I have one arm, or do I leave it out for them to find out later?
After days of contemplation, I finally came up with a description that I thought fit me, deciding to add my missing arm into the description. I pressed the submit button and began the wait. I constantly had to remind myself that it was still super early and that I wouldn't find a roommate for a few more weeks, but the classic horror stories of two random people who have nothing in common being stuck in a room together stayed in the back of my mind.
The irrational fear that no one would like me enough to want to room with me made me anxious. I mean, who wants to say that they may have to help their roommate tie their shoes? I may be a pretty independent person, considering my disability, but there are a few times were I need help. My future roommate has to be up to the task of helping me with odd tasks while also listening to my terrible jokes about missing my arm. That is a challenge not many people have successfully come to terms with.
Nobody ever really tells you that one of the more stressful parts of planning for college is finding a roommate. While I still haven't found my "perfect match," I am hopeful that she is right around the corner, just as nervous as I am, and that will be one of our main bonding moments.
About the Contributors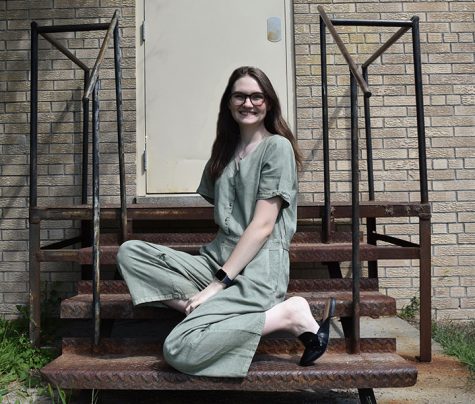 Aubrie Lawrence, Editor-in-Chief
Hi! I'm Aubrie Lawrence. This is my third year writing for the SPUD. I am a Senior here at AHS, and I am the Editor-in-Chief for the SPUD. I am the oldest...