Rural Health Opportunity Programs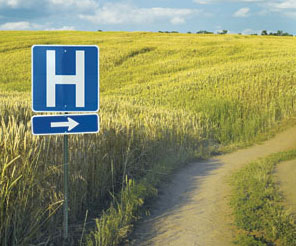 Hang on for a minute...we're trying to find some more stories you might like.
For thirty years, Chadron, Wayne, and Peru's Rural Health Opportunities Programs have recruited high schoolers interested in the medical field. With disciplines such as medicine, medical laboratory science, physical therapy, and nursing, this program allows students to go into their field of choice with little to no debt and in some cases, guaranteed professional school acceptance.
The application process is extensive, including a one page essay about why you want to go into the medical field. Finalists are contacted and invited to interview for a spot in the program. My interview day started with a tour of Bruner Hall of Science at the University of Nebraska at Kearney. After that, we had an information session with two counselors. They played a game with us to keep the mood light; all of us were so nervous for our interviews that we were hesitant to speak. After the game, we ate lunch with the rest of the groups who had already interviewed.
After lunch, our group was situated in a conference room where we waited for our interviewer to come get us one by one. They went alphabetically; thankfully, I went second so I didn't have time to simmer in feelings of anxiety. My interview didn't last longer than fifteen minutes. My interviewers did a wonderful job of making me feel comfortable. The feeling of relief after I was done was indescribable.
The interviewers convened and made a decision shortly after the last interviews are done and the finalists are dismissed. I received my decision email about an hour and a half after we left. I appreciated not having to wait weeks like one would for a regular medical school decision.
To rising seniors: apply. Shadow and volunteer all you can while you're in high school; if you work hard enough and get good test scores, you could save yourself a lot of pressure later on. It's important to think about why you want to go into the medical field. Don't do it for the money. Do it to help others.
Applying for a BS/MD program and receiving an invitation to interview was shocking enough; I never thought I would make it that far, but to earn a spot in one is a dream come true. Although it was easily the most nerve-wracking experience I have ever had, I know that I am better for it. I am so grateful for this opportunity and for this new journey towards becoming physician.