Ms. Priestley: Special Education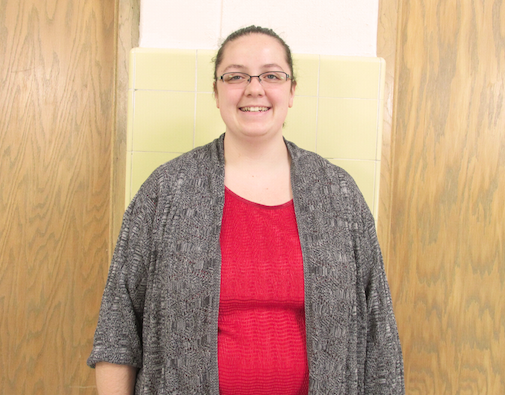 Hang on for a minute...we're trying to find some more stories you might like.
This year we have many new teachers, like Ms. Priestley. She is in her first year of teaching. Here at Alliance High School, she teaches math to special education students and even helps with a few other subjects, if needed. Her brother, who has some speech problems, influenced Ms. Priestley to teach. She loves helping other students with special needs as her brother's teachers helped him. She is from West Point, Nebraska where she lived for twenty-two years. While living in West Point, she started working her first job, at Dairy Queen for 6 years. She worked at two different stores, one in West Point, Nebraska, and one in Wayne, Nebraska.
Ms. Priestley went to West Point Beamer High School, and then went to Wayne State College in Wayne, Nebraska for four years, where she studied Special Education for K-12. When asked who Ms. Priestley looked up to most she answered with, "I looked up to my high school counselor, Mary Janata, I saw how she helped other students and it made me want to teach even more than I already wanted to." Her favorite subject in high school was math, as it just seemed to come easiest to her and she had many amazing math teachers throughout the years.
Some of her hobbies include hanging out with friends and traveling. During her high school years, she was involved in FCCLA for six years. For FCCLA, she went on a six-week oversea international study trip to Japan. When asked if she would do it again, she says, "I would gladly go to Japan again, in fact I plan on doing it again. The culture was amazing to learn about and I loved being able to live there for six weeks. I am not completely sure when I'll be able to go again, but I am going to make it happen!" Ms. Priestley has also gone on a three-week trip traveling the coast of Australia for a mentoring program. Ms. Priestley is very excited to teach here at Alliance High School for her first year and she looks forward to helping more and more students with their disabilities every year.