Rising to Fame.. On TikTok?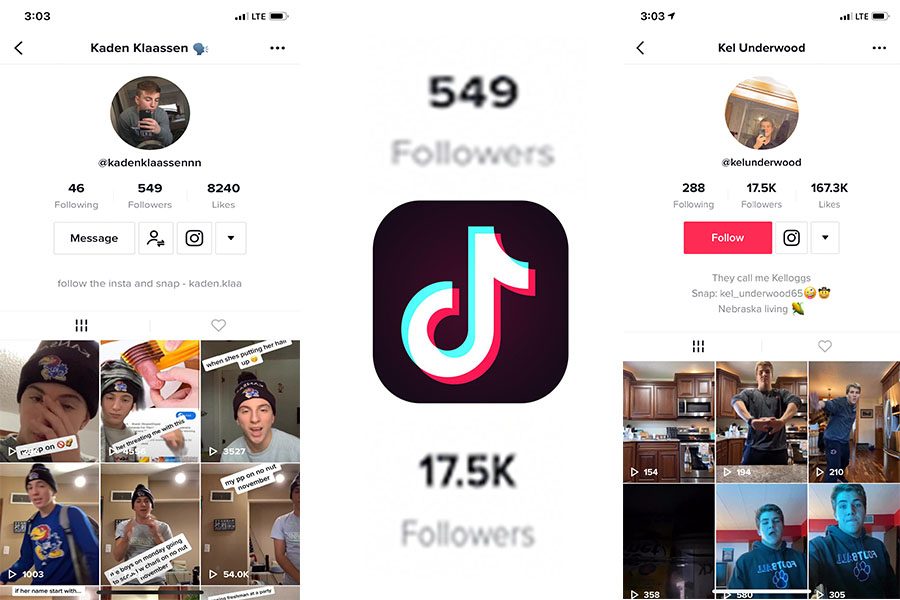 As most of us know, social media is a very common and amusing way to express yourself on the internet. One app that allows people to do this is TikTok. TikTok is an app that allows you to post sixty second videos of yourself, or whatever you'd like. Some videos that you post, may or may not show up on the "For You Page." This page is a personalized video feed specifically for you,  based on what you watch, like, and share. TikTok is so big in the media right now that even some users use the app as their way to make a living. The more followers you have, the more of a chance you have to earn money, and the more followers you have, the more money you make. 
@kadenklaassennn and @kelunderwood are some TikTokers that have over 500 followers on TikTok and also attend Alliance High School. Kaden has 549 followers and Kel has 17.5k, and makes $3 per TikTok depending on the views. Both are seniors at the highschool this year, and strive to be "TikTok famous." While this term is loosely used, TikTok famous can be thought of in many ways. In cities larger than Alliance, such as New York City or Los Angeles, TikTok famous would probably mean that you should have at least 100 thousand followers or more. But in small towns such as ours, TikTok famous can mean anyone with followers. 
I got the chance to interview these two TikTokers at Alliance High School. I asked them 6 questions about how their experience was on TikTok and what they want in the future. 
When asked the question "What keeps you going?" Kaden said, "The amount of likes and followers that I could get on a video and it's just a fun thing to do." Kel added, "The thrill of the for you page and making people smile." 
Another question I had was, "When was your come up?" Kaden replied, "I had a lot of videos that hit thousands of views and that's when my following started going up." Kel built on, "I started getting famous in August." 
A further question was, "Why did you start it, and when did you start it?" Kaden said, "I started it because me and my friends decided that it would be a creative app to show off our acting skills and just to have fun, and I started it 2 and a half months ago" Kel replied and said, "because I downloaded the app as a joke and it slowly became an addiction, and I started it 3 months ago." 
An additional question was, "What are your future plans for TikTok?" Kaden said, "My future plans for TikTok are just do it for fun throughout college and see where it goes. If I get too old for it then I'll probably just quit." Kel said, "Hitting 100k followers and make it my living." 
The next question was, "Do you consider TikTok something you have to do or something that you want to continue to do?" Kaden replied, "I consider TikTok something I want to do because it's a very fun app where most teens post funny or relatable content." Kel said, "I consider TikTok something I want to continue and make a living from it." 
The last question I asked the two local TikTokers was, "Do you feel you've gained a little bit of popularity at the high school because of TikTok?" Kaden wrote back and said, "I feel like I've gained more of a popularity out of Alliance because people out of town would text me saying they saw my video on their for you page and get a lot of following on other social media accounts from people out of Nebraska." Kel replied and said, "I believe people know more about me then they did before I started making TikToks."  
So, even if these boys aren't nationally famous, they're local favorites that have a bright future ahead.
About the Contributor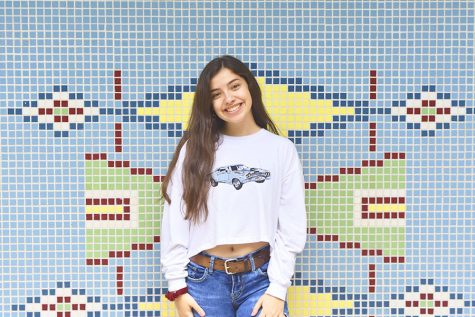 Jessyca Garza, Staff Writer
Hello! My name is Jessyca Garza. I am a sophomore at AHS, and this will be my first year writing for the SPUD. I'm the youngest daughter of Oneyda and...