A Covid update
Though Covid-19 is not anyone's favorite topic, it is important to know where it's at and how its progressed. Covid-19 has caused a lot of events to cancel. Schools all over have closed and everything that is non-essential work is closed. Many around the world have been quarantined to their homes, and some have begun to get anxious to get back to normal life.
Around the world, there have been a total of 3,724,688 confirmed cases, 260,487 total deaths and 1,226,657 recovered. All these numbers can be found on the Johns Hopkins University School of Medicine which has been researching coronavirus and as of May 6. Still looking at the maps provided by Johns Hopkins University, every state of the US has had confirmed cases of Covid-19, it can be seen that New York's area has been hit with the most cases.
Though the risks of Covid-19 are still a possibility, the state of Nebraska will begin to experience a reopening. As of May 4, restaurants, salons, child care facilities and churches are allowed to open back up following the 6ft distance and 10 people minimum regulations. Other businesses like indoor theaters are to remain closed until May 31. On a health note, hospitals can now resume elective surgeries if hospitals meet certain capacity requirements. Dental offices, eye care clinics and veterinary clinics can also reopen. Nebraska is not the only state that has begun to slowly reopen, 23 of the 50 states have begun the same process, with 5 states hoping to join along the way. Although these states are getting a small taste of normal life there are still 20 states that will remain shut-down or on restriction. 
While driving in town we can see local restaurants preparing to reopen. Mi Ranchito and Subway have gotten new paint jobs and some small touch-ups to the exterior, the town's Zesto is also preparing to reopen officially on Monday, May 11 at 11 am. You can find their menus posted on the Facebook page, A-town Zesto.
Covid-19 has not disappeared and it's still recommended that you take proper precautions, but with these precautions, we begin to see a slow-moving train to normal life.
About the Contributor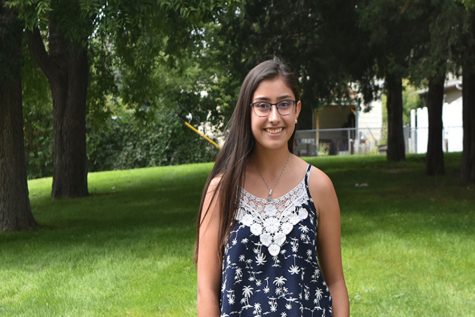 Yaasmyn Rodriguez, Staff writer
Hi! I'm Yaasmyn Rodriguez. I'm 15, a sophomore in Alliance. My parents are Angelica and Jaime Rodriguez. This is my 1st year writing for The SPUD,...