Upcoming Movies: September 2017
Hang on for a minute...we're trying to find some more stories you might like.
September. School is in session, the air is cooling down, and fall horror movies are in season. It's getting to be the time where nights are spent inside, rather than the wild nights of summer, often spent in the great outdoors well after dark.
Stephen King originally released his horror novel, "IT" in 1986 and it has been a novel to remember. The original film was released in 1990 and now, twenty seven years later, it has been remade and fans all over are both excited and terrified from its previews.
In a town of Derry, Maine, kids have been mysteriously disappearing. Only one vanishes at time leaving behind their bloody remains. A group of kids decide to go after the killer clown by the name of Pennywise. The clown's history of murder goes back for centuries. Watch to find if the kids can put his reign to an end.
Directed By: Andrés Muschietti
Screenwriter: Cary Fukunaga, Chase Palmer, Gary Dauberman (Based off novel by Stephen King)
Starring: Bill Skarsgard, Finn Wolfhard, Sophia Lillis
Genre: Drama/ Horror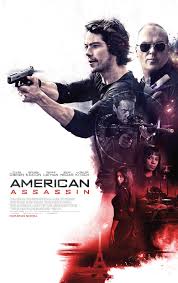 American Assassin (R) – September 15
Twenty three-year-old Mitch lost his parents to a car accident at the young age of fourteen, and his girlfriend to a terrorist attack just after they were engaged. Seeking revenge, he enlists as a black ops recruit. Cold War veteran, Stan Hurley, is assigned to train Mitch and together they will investigate a wave of attacks on military and civilian targets. They discover a pattern in the attacks that leads them to a joint mission with a lethal Turkish agent in order to stop a mysterious operation to start a world war in the Middle East.
Directed By: Michael Cuesta
Screenwriter: Stephen Schiff, Edward Zwick, Marshall Herskovitz, Michael Finch (Based on novel by Vince Flynn)
Starring: Dylan O'Brien, Michael Keaton, Taylor Kitsch
Genre: Action/ Thriller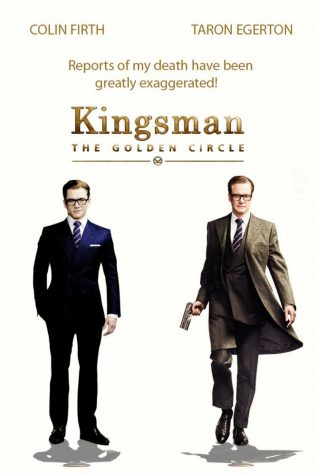 Kingsman: The Golden Circle- September 22
Follow Eggsy in the sequel to Kingsman: The Secret Service, which came out in 2014. The Kingsman headquarters have been destroyed and the world is being held hostage. Their journey to freedom leads them to the discovery of an allied spy organization in the United States by the name of Statesman. The organization dates back to the day that the Kingsman service was first founded. In a new adventure, these two elite secret organizations band together to defeat a ruthless common enemy, in order to save the world, again.
Directed By: Matthew Vaughn
Screenwriter: Jane Goldman, Matthew Vaughn
Starring: Taron Egerton, Halle Berry, Channing Tatum
Genre: Action/ Adventure/ Comedy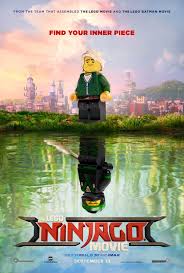 The LEGO Ninjago Movie- September 22
Six young ninjas: Lloyd, Jay, Kai, Cole, Zane and Nya defend their island home, Ninjago. By night, they're warriors, using their skills to fight villains and monsters. By day, they're ordinary teenagers struggling with high school. Led by Master Wu, they must defeat the evil warlord Garmadon, who also happens to be Lloyd's dad. In a battle between father and son, the showdown tests these fierce, but undisciplined modern-day ninjas as they learn together to unleash the inner power of Spinjitzu.
Directed By: Charlie Bean, Paul Fisher, Bob Logan
Screenwriter: Bob Logan, Paul Fisher, William Wheeler, Tom Wheeler, Jared Stern, John Whittington
Starring: Jackie Chan, Dave Franco, Michael Pena
Genre: Animation/ Adventure/ Family
Also Coming Out:
Don't miss out on these other titles coming out this month! Just a few more perfect opportunities to escape the coming cold weather.
September 8:
Home Again (PG-13)
September 15:
Mother! (R)
September 29:
Flatliners (R)
American Made (R)