Mrs.Story
Last year, we said good-bye as some teachers retired, meaning we get to welcome new teachers this year! Mrs. Story is one of the new teachers to AHS. She is a math teacher, who is teaching Pre-Algebra and Algebra 1. 
 Mrs. Story was asked to be in an interview about what she thinks of AHS. When asked, what do you think of Alliance High School, She said, "I think it's pretty nice. I personally like the way it's lay out and the classes. Alliance also put in a lot of activities that smaller schools don't." Next I asked. Why she wanted to work at Alliance High School, Mrs. Story emphasized, "To be honest, my husband had a job in the area, and I was trying to find one in Alliance too. I was the student teacher at the middle school and I thought it would be pretty cool to teach at Alliance High School."
 Why did you want to teach math, Mrs. Story answered, "I have always loved and I been always good at math. When I was in high school I had a math teacher that would teach higher than our grade that I was in and I wanted to be better than that math teacher."
 Do you have a favorite class right now that you teach, Mrs. Story stated, "I only teach two classes right now Pre-Algebra and Algebra. Pre-Aglebra is my current favorite class right now because we are working on graphs Algebra not so much because I'm teaching equations." I asked why she wanted to become a math teacher, Mrs Story said, "Before I became a math teacher I also taught dance I always thought that was cool however; being a math teacher pays better than a dance teacher."
 The SPUD wishes Mrs.Story a good year  and many other years, to come! Also, that students will treat you well.
About the Writer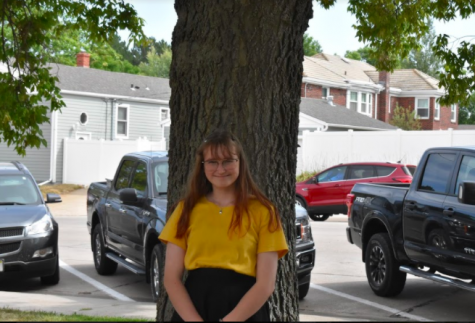 Ariale Hindman, Staff Writer
Heyo! I'm Ariale Hindman, a sophomore at Alliance High School. I'm 15 years old, and my parents are Brandy and Terry Hindman. I do Mixed Choir and...