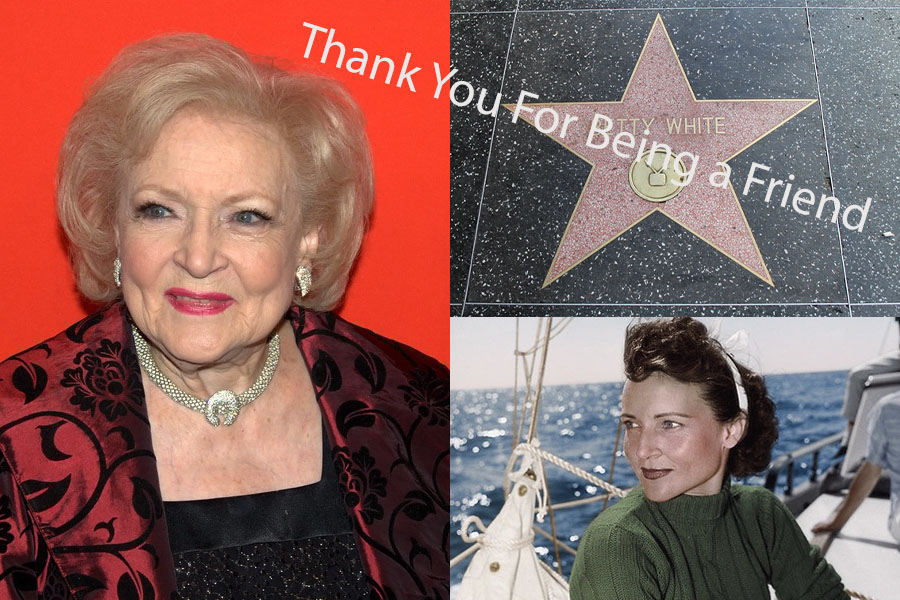 Most people know Betty White for her acting. That being said, White was more than an actor. She was born in Oak Park, Illinois on January 17, 1922. White was the only child of Christine Tess and Logan White. A year after she was born, the Whites moved to California. They started living in Alhambra and later moved to Los Angeles during the great depression. She later fell in love with nature and aspired to be a forest ranger, but because she was a woman and faced restrictions due to her gender, she never fulfilled her dream. In high school she grew more fond of writing; soon after high school, she and a schoolmate sang songs on The Merry Widow, which was a television show.
When America entered World War II, White volunteered for American Women's Voluntary Services, where she would drive a truck full of supplies to Hollywood Hills. She also joined in events before the troops were deployed. After the war, she worked for several different media outlets. She originally tried applying for a television show, but they didn't accept her because she wasn't "photogenic". After that, White decided to start working for radio stations. She started by just doing soundtracks for radio stations. At the same time, she was singing and made a few appearances on a lot of television shows like This is Your FBI, Blondie, and The Great Gildersleeve. 
In 1949, White became the co-host to Al Jarvis on his live television show Make Believe Ballroom. Even though Jarvis eventually left the show, White stayed on until 1951. After, she went on to co-found Bandy Productions, with George Tibbles and George Fedderson where the trio started Life with Elizabeth. This show made White one of the few women on television at the time to have full creative control of what she does on and off-camera. After the end of this show, White started Date with the Angels. 
In 1952, White started her own show, The Betty White Show. This show got some attention for having an African American performer on it. Arthur Duncan appeared on the show quite a bit. This made many southern stations mad. In response, White gave him more air time until the show was canceled.  
Through the 1960s and 1970s, White was on multiple game and talk shows, as well as a few appearances in The Mary Taylor Moore Show. In 1983, White was the first woman to win a daytime Emmy Award. She starred in her arguably most famous show, Golden Girls, in 1985, where she won an Emmy for Outstanding Actress in a comedy series. Golden Girls quit airing in 1992. When Bea Arthur decided to depart from Golden Girls, the other girls, White, Estelle Getty, and Rue McClanahan joined a show called The Golden Palace, but that series only lasted a season. Later, White began to guest star on numerous television shows. 
White had many awards such as five Primetime Emmy Awards, a Los Angeles Award, and two Daytime Emmy Awards. She holds a record for the longest span of Emmy nominations for performances, which is from 1951 to 2014. She also has a star on the Hollywood Walk of Fame.
White was an advocate to several movements such as animal wealth fair, opposing racial injustice, and LGBT rights. White worked with many organizations such as The Morris Animal Foundation, African Wildlife Foundation, Actors and Others for Animals, and Los Angeles Zoo Commission. Following White's birthday, the "Betty White" challenge started, where you donate anything you can to any local humane society. This challenge has made roughly three million dollars nationwide and the number is growing. 
Unfortunately, White passed away on December 31, 2021, nearly reaching her 100th birthday. White had a very long and unique life. She will always be remembered as America's Golden Girl.