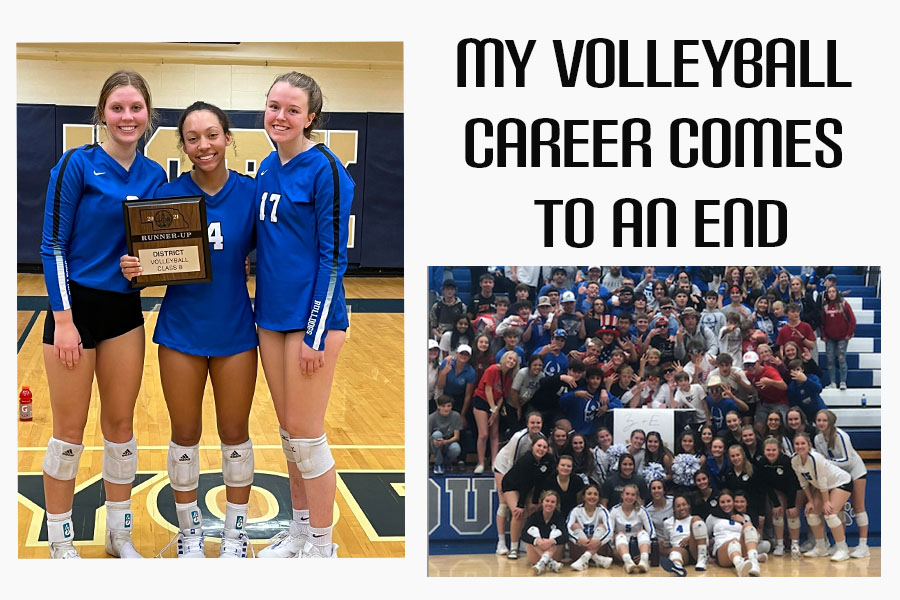 The school year is nearly halfway through, and my senior year has been flying by. Ever since my freshman year, I could not wait to be a senior. But now that I am a senior, it feels like time is going by too fast. College applications have to be turned in, scholarships have to be applied for and FAFSA needs to be filed. Between college classes and all that I am involved in, it can be hard to find time to do these things.
I am involved in a number of clubs and activities, so my senior year has been somewhat stressful. My volleyball career came to a conclusion in October and it was hard to say goodbye to something that had been a part of my life for so long. I put on my jersey for the final time in the District Final game against York, where we unfortunately lost a hard fought battle.
I've played volleyball since I was in sixth grade. I was able to suit up Varsity all four years of high school and I lettered all four years as well. Being a part of the team that qualified for state when I was a freshman was one of the best moments of my high school career. I, of course, did not play a single minute on the court, but being a benchwarmer with my friends in the Pinnacle Bank Arena was an unforgettable moment. I and the two other freshmen that suited up for that game were the seniors this year. I am extremely proud of all that we have accomplished and even more proud that they will be continuing their volleyball careers into the collegiate level. I can not wait to watch them play again- especially when their teams play each other.
The friendships I have made through volleyball throughout the years will always be an important part of my life. I have also been greatly influenced by the coaches I have had throughout the years- from middle school to now- that impacted me as a player and as a person. I've been able to travel to many different places and play numerous teams that provided amazing competition. I learned many skills by playing volleyball and I will be forever grateful for everything that it has taught me.
Playing volleyball was a valuable experience that I will never forget. Now, I am on to playing basketball and with a new coach and new motivation, we are looking to turn some heads this year. As volleyball ends and basketball begins, it is yet another reminder that my high school career is coming to an end. Number 17, signing off.