A Latino Influenced Super Bowl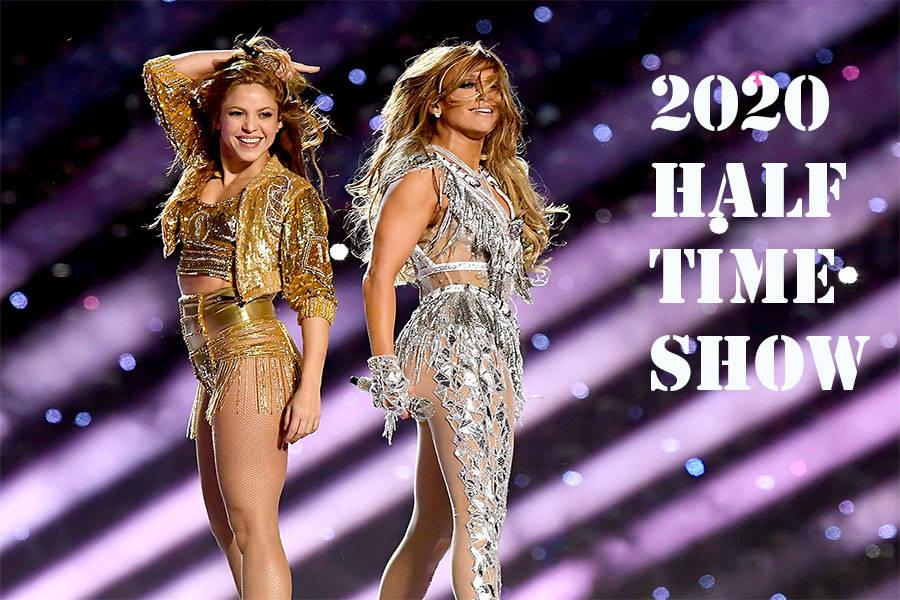 The Super Bowl was in full action in Miami, Florida, on Sunday Feb. 3. The San Francisco 49ers went head to head with the Kansas City Chiefs. Throughout the whole game, both teams were neck and neck. Both played well and the score was often tied or very close. However, in the fourth quarter the Chiefs took the lead and made the fourth quarter the best of the game, going ahead by 11 points. The final score was 20-31. A big part of the super bowl is the teams of course, but another reason it is worth watching is the exciting halftime show almost everyone looks forward to. The halftime performers this year were Jennifer Lopez, and Shakira. Although there might have been controversy, it's easy to say the Latin culture was prevalent in Miami that evening.
Demi Lovato started off the game with singing the national anthem, and while she was just there to sing the anthem, she also was a part of what made this night a night to shine a little light on latin culture. Jennifer Lopez and Shakira have been in show business for a long time, and their Puerto Rican and Columbian roots are definitely always reflected when performing. The show was controversial due to the "explicitness" it had. The Super Bowl is typically seen as a family friendly program and some people thought that their outfits and dance moves were far from family friendly. However, as Latin artists, it's a norm for them to perform and dress like they did. JLo and Shakira are known for their stage presence and unfortunately their stage presence got confused with them trying to be revealing. A part that did receive great feedback from just about everyone was when children appeared to be in cages, while singing "Born in the USA" and "Let's Get Loud" giving light to the hundreds of immigrant children being held at the border of the U.S. and Mexico.
In Miami the Latin culture is immense and 71.7% of the population is either Hispanic or Latino. It was apparent the theme of the Super Bowl, having three Latin artists perform during the Super Bowl, and it being in a heavily Latino populated city. Shining a light on the growing music of Latin culture was essential. The demographic that watches the Super Bowl, is largely Caucasian. The stats say that in 2017 only about 12% of the Hispanic demographic tuned in to watch the Super Bowl. This number could have doubled during this year's Super Bowl however, as they catered more to this audience. There were 102 million views this year and compared to last year there were 98.2 million views. Although bringing in Latin artists to perform can be the reason as to why the views were higher, it is not certain; either way it could have definitely been a good tactic to bring in more Hispanic viewers on the NFL's part. Bringing in an extra two Latin rappers, J Balvin and Bad Bunny, was also a great move, not only did it show off Latin Pop, but also Latin Rap.
A lot of other Latin artists were proud of the halftime performance. Camila Cabello in particular wrote about it on her Instagram feed, captioning a photo of the performers saying "I was in awe last night watching these two vibrant, powerful, inspiring Latina women put on a show last night!" "Thank you for showing girls everywhere that you can be whoever you want to be in this life-" Overall there were different opinions about the performance, but the performance shed light on serious topics and the great Latino community.