State FFA
Hang on for a minute...we're trying to find some more stories you might like.
Congratulations to the FFA members for doing a great job at state! State FFA was last week, Tuesday through Saturday in Lincoln, Nebraska. Many awards were handed out to Alliance High School members this year. FFA members that received State degrees were Cameron Collins, Bailey Johnson, Ashlee Wallesen, and Sophia Collett. The Junior Livestock Judging Team placed 12th overall and the Swine Team placed 5th. The Swine team consisted of Ian Thompson, Paul Gilroy, Shelby Carr, and Lauren Lehl. Other members that received awards were Shelby Carr who placed 7th in Swine and was a Blue Ribbon Individual, Ian Thompson 4th in Reasons and was a Purple Ribbon Individual, and Paul Gilroy who had been recognized as a Red ribbon individual.
The Agriscience Team consisted of Ian Thompson, Lauren Lehl, Peittyn Johnson, Shelby Carr, and Evan Schoeneman. Ian Thompson placed as a Purple Ribbon individual and Lauren Lehl placed as a Red Ribbon individual. The Parliamentary Procedure Team got Bronze and the members in that group were Cameron Collins, Shanna Jo Weaver, Tyler Quick, Madison Adam,
Ashlee Wallesen, and Sophia Collett.
Chapter Awards that the Alliance FFA team received are Silver Award in Hall of Chapters, Bronze Plaque in Strengthening Agriculture, Bronze Plaque in Growing Leaders, Bronze in Building Community, and Bronze Award in National Chapter Rating.
All in all the Alliance FFA teams did a great job at state this year! Everyone learned something new during this experience and was able to come home with some great awards and recognitions. "This was probably one of FFA's best years at state!," states Madison Adam, sophomore at Alliance High School. Good job FFA members, you've made the town of Alliance proud!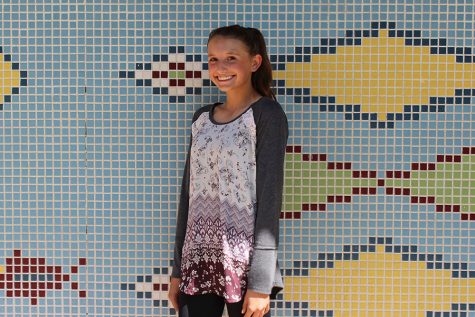 Taylor Manion, Staff Writer
Hi! I am Taylor Manion. I am a sophomore at Alliance High School. I am the daughter of Meagan and Klete Shrewsbury and Boone and Jessica Manion. I have...