One Act: Districts
Hang on for a minute...we're trying to find some more stories you might like.
One Act districts were held December 2, 2017, in Gretna, NE. Our One Act travelled eight hours to perform. They placed sixth, along with three superior ratings. Six students also received outstanding performer awards.
This year was a bit different for  One Act. They were recently placed in class A-3, so instead of traveling to Sidney, NE, they traveled to Gretna, NE. When Aubrey Garrett, a sophomore, was asked how she felt about the competition, she stated, "Overall, I can't be mad because the competition was so incredible and we were in a tough district."
Grace Tostedt, Brielle Alwin, Syndie Waldron, Tristen Bleisch, Darian Wilson, and Mareesa Buskirk received the outstanding performer award. Due to the three Superior ratings from the judges. Mackenzie Broderick, a senior, stated, "I'm very proud of how we did. Our competition was tough, and we were still rated with three superiors,"
Mrs. Mary Theresa Green, the one act director at Alliance High School for 12 years, stated, "I knew that the competition would be tough – it always is, but this year we went against Gretna in Class A. I felt so proud of our students earning three Superior Ratings. Last year we earned two Superiors and one Excellent, so this year my goal was to earn three Superiors, which we accomplished," She continued, "My overall thoughts are that the show was wonderful – it was fun to rehearse, and the students performed it beautifully.  I am extremely proud of our Alliance students."
With three superior ratings, and six students receiving Outstanding Performer Awards, the year has been quite successful.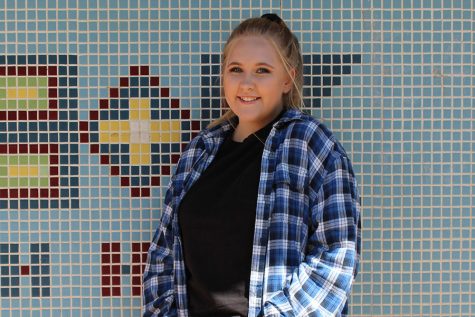 Mareesa Buskirk, Staff Writer
Hey! I'm Mareesa Buskirk. I am currently a sophomore at Alliance High School. This is my first year being in Journalism, and  am extremely excited for...