Happy Christmas
Hang on for a minute...we're trying to find some more stories you might like.
Thanksgiving is becoming more of a forgotten holiday every year, as more people are leaning towards Christmas. Christmas is a favored holiday by many and all throughout the year, it is one of the holidays that many look forward to.
Thanksgiving is a holiday about being thankful, and one day of thankful isn't enough. We should be thankful everyday.
Lydia Hauger, freshman at AHS, says her favorite part about Christmas is the Christmas music playing on the radio, and the cold weather and snow. She says that she loves yard decorations and the movies on TV. She spends Thanksgiving in Omaha with her mom, and spends Christmas here, which she enjoys because she doesn't have to travel six hours.
Christmas and Thanksgiving are extremely similar in the ways we celebrate. It's truly about being with your family and friends and eating the same things. Christmas allows for presents, which is great, but it isn't all about the presents. Christmas and Thanksgiving are a month apart, and many people do the same things for both, aside from the foods you eat. Families are really just spending time together, eating a lot of food, and celebrating.
Thanksgiving has ended, and Christmas is approaching, and many  began putting up their trees the day after Thanksgiving. The holiday spirit seems to be larger for Christmas than it is for Thanksgiving. It seems that all we see on social media is about Target's twelve day of Christmas socks, and all of the Christmas music playing in the grocery store. One question we are left with, that may never be answered is, "What makes Christmas more important than Thanksgiving?"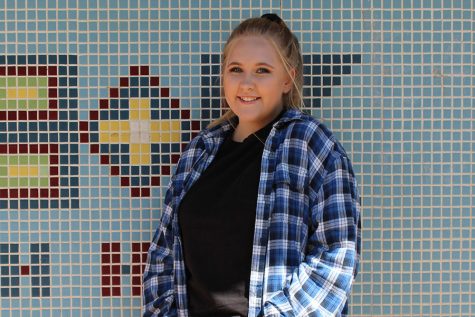 Mareesa Buskirk, Staff Writer
Hey! I'm Mareesa Buskirk. I am currently a sophomore at Alliance High School. This is my first year being in Journalism, and  am extremely excited for...