Good and Bad Pressures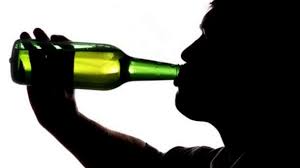 Hang on for a minute...we're trying to find some more stories you might like.
With peer pressure, young adults can be talked into committing dangerous, sometimes illegal activities in high school, simply because it will make them look "cool" and it is "fun". Although peer pressure can sometimes have positive outcomes, that is not always the case. Peer pressure can impact a person's life and go against their personal views. It is normally never a good situation to be involved in.
Whether we realize it or not, our peers always influence us. We learn the ways our peers talk, act, and even think. A good way positive peer pressure can be used is when you're wavering between two options and your peer helps pick the option that is most beneficial. These people may help you find the courage to do something you wouldn't do otherwise. Our peers can help improve us by pressuring us to improve our health and life. A peer who is looking out for you can save you from the possibility of a dangerous outcome by encouraging you not to engage in harmful activities. These are the types of people you should look for when it comes to making friends.
On the other hand, negative peer pressure can result in you doing something that you know is wrong. These situations can often get out of control and be difficult to handle or ignore. Several people engage just because they want to fit in. This can be a danger for someone who is persuaded to drink or smoke underage, steal, or fight. These behaviors can also lead someone no longer seeing the same value in you, and the people you are with may not step in and help you become safe if you are harmed.
The truth is we have all experienced peer pressure in some form or another. You can resist peer pressure by setting boundaries for yourself, and having a voice to say no. It is also important to have self-confidence and to choose your friends wisely. A negative peer is often toxic and can use insults and reasoning to persuade you to do something. Don't live to impress others; live to impress yourself. Finally, as Oprah Winfrey would say, "Only surround yourself with people who would lift you higher."