Oh, The Places You Can Go!
Hang on for a minute...we're trying to find some more stories you might like.
When you think of college, do you know which college you want to go to? Through Upward Bound, you can experience different colleges and even what college life is like. Choosing a college to attend is a big decision, let Upward Bound help get you to the right path.
This past weekend, April 20, Upward Bound students from Alliance High School and Crawford High School took a two day trip to visit three different colleges. The students left early Thursday morning and headed to Laramie County Community College or LCCC in Cheyenne, Wyoming. They were able to find out about financial aid, majors offered and take a tour of the campus. They had lunch in the school's cafeteria before traveling to their next destination Front Range Community College in Fort Collins, Colorado. The students then made their way to their final spot, Colorado State University in Fort Collins, Colorado.
Even though the main purpose of the trip was to visit different colleges, the students also went to a view tourist spots in Fort Collins. The students stopped at Horsetooth Reservoir before heading to Front Range Community College. They hiked the winding trail and admired the view before traveling to Old Town Fort Collins, where they shopped and dined.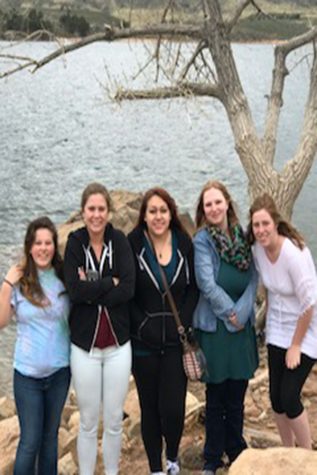 This trip was just the start of the Upward Bound students' college experience. In June, Upward Bound students have the opportunity to partake in a summer program offered at Chadron State College. Those participating in this program students will get the taste of what college life is like by taking classes and living on campus. Students even have a chance to win a trip to Austin, Texas through an essay contest during the program.