College Plans For Class of 2017
Hang on for a minute...we're trying to find some more stories you might like.
Many seniors from Alliance High School are just going to go to college and get a degree, however there are others who are going for more. Some seniors have been recruited into sports or music programs, others have been accepted into medical programs, and some have decided to forgo college and join a branch of the military.
When the whole class of 2017 was surveyed, 82 out of 121 students replied with their future plans. Options included every school in Nebraska as well as the choice of "other", where students could fill in the blank themselves.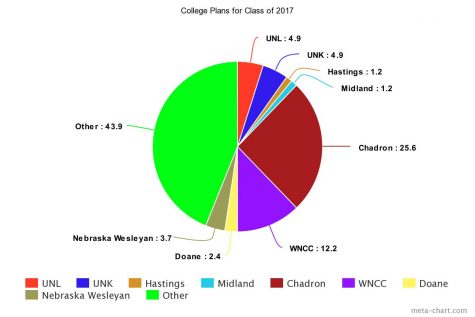 There are nine students from all different sports attending multiple colleges. Brody Brennan, Gage Rolls, Brendan Brehmer, and Lane Lauder will be attending Chadron State College in the fall and are going to be playing on the Eagle Football team.
Also attending Chadron State College, but participating in track and field, with an emphasis on high jump, is Trevor Ridenour.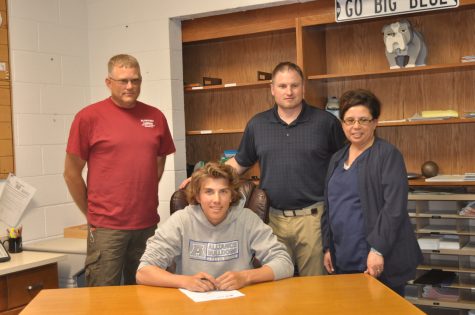 Attending Hastings College and also participating in track and field, specifically as a thrower, is Sariah Grant.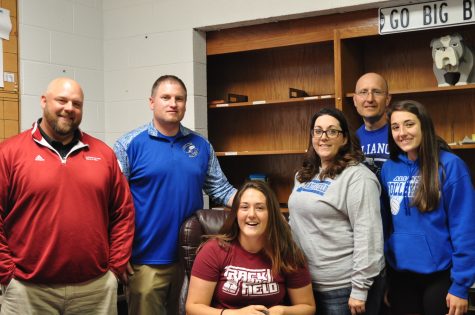 Austin Luger has been recruited by the University of Nebraska-Kearney to play basketball for the Lopers.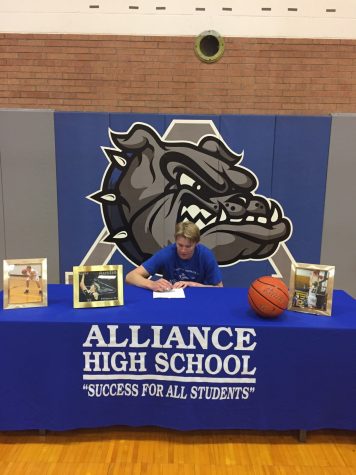 Richard Toedtli has been recruited to play tennis at Doane University.
Courtney Little Hoop is going to play tennis at Midland University.
Other than sports, Alliance High School has other students attending college and participating in other activities. Elora Bleisch has been accepted into the theatre program at Nebraska Wesleyan University.
Emily Green heading into the University of South Dakota with hopes of gaining a music education degree while participating in their bands.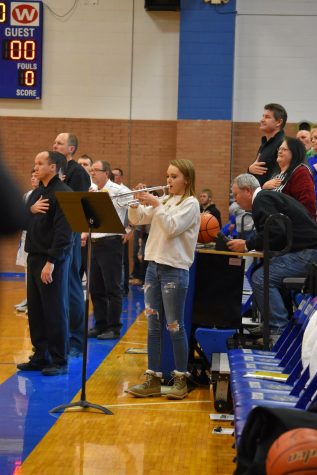 Trajan Garcia is going to Midland University with the intentions of participating in the theatre and music programs, as well as joining their tennis team.
Alliance High School also has a future doctor on our hands, Sophi Sanchez. Sophi is attending the University of Nebraska-Kearney and has been accepted into the Kearney Health Opportunities Program. This program guarantees her admission into the University of Nebraska Medical Center College of Medicine.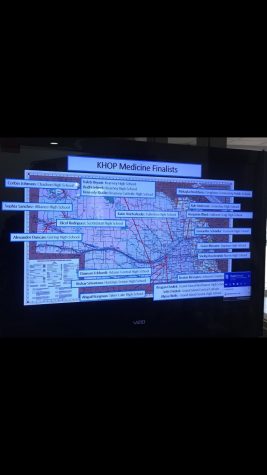 While many are heading to college to participate in academics and athletics alone, there are also a handful of students that are choosing to forgo college and join a branch of the military. Jack Matulka is joining the Air Force, Dylan Peterson is joining the Army, and Monique Wing is joining the Navy. Ty Redecker is also going into the Army. There are probably more seniors choosing this path for their future, yet at the moment, these are the only that are open about their plans.
Aside from all of the colleges in Nebraska, students from AHS are embarking to many other states and many different colleges. Here is a list of schools that when the students filled out the survey, said that they will be attending:
Johnson and Wheels University
Joseph's College of Hair Design
University of Wyoming
Tulsa Welding School
Full Sail University
MSU Northern
Fort Hayes State University
Black Hills State
Auguste Escoffier School of Culinary Arts
Laramie County Community College (LCCC)
University of South Dakota
Animal Behavior College
Eastern Wyoming College
Although most graduating seniors are planning to attend college, others are choosing not to. There are many students that when took the survey answered "not attending". There are also some who are going into racing or are going to work.
Most seniors this late in the game have their next steps figured out, but this is not a requirement. Many seniors have not decided on a college yet, or are simply not sure that college is the right path for them. It is alright to not have your future completely figured out. Deciding your future is a huge process and although some have more of a plan than others, each and every single graduating senior will choose what is right for him or her.
Further photos will be added as athletes sign.