Teenage Eating Disorders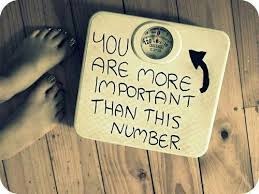 Hang on for a minute...we're trying to find some more stories you might like.
Keeping your body in shape is a healthy way to stay fit, but when getting your body and keeping your body fit turns to eating disorders, then there is a different problem. An eating disorder is commonly defined as an all-consuming desire to be thin or an intense fear of weight gain.  
The most common eating disorders among adolescents are anorexia, bulimia and binge-eating disorder.  Even patients that do not meet all of the clinical criteria for an eating disorder can be at serious risk and should seek medical treatment. Teenagers with anorexia may take extreme measures to avoid eating and control the quantity and quality of the foods they do eat.  They may become abnormally thin, or thin for their body, and still talk about feeling fat.  They typically continue to diet even at very unhealthy weights because they have a distorted image of their body. Where as teenagers with bulimia nervosa typically 'binge and purge' by engaging in uncontrollable episodes of overeating  usually followed by compensatory behavior such as: purging through vomiting, use of laxatives, enemas, fasting, or excessive exercise.  Eating binges may occur as often as several times a day but are most common in the evening and night hours. Binge eating disorder is characterized by a sense of uncontrollable excessive eating, followed by feelings of shame and guilt.  Unlike those with bulimia, however, teenagers with binge eating disorders typically do not compensate for their binges. Teenagers with binge eating disorder are typically overweight.  They may feel like they have no control over their behavior and eat in secret when they are not hungry.
Recommended treatment for adolescent eating disorders usually involves a multidisciplinary approach.  Treatment should include medical; psychiatric; individual, group and, in particular, family therapy; along with nutritional rehabilitation aimed at restoring health and body weight and eventually modifying behaviors related to eating and exercise.  Treatment should always be based on a comprehensive evaluation of the individual and family.
Whether you're trying to fit into the perfect dress or trying to meet a certain weight limit, eating disorders are a dangerous way to accomplish those goals.