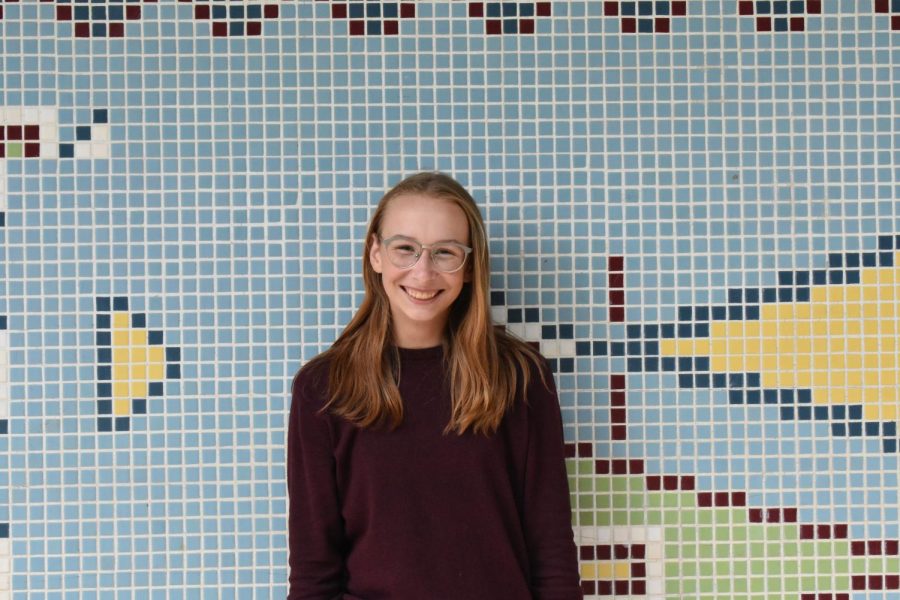 Hey! My name is Morgan Moomey. I am the 16 year old daughter of Jeff and Nichole Moomey. My younger brother, Matthew, is a freshman this year. I am a junior at AHS, and this is my second year writing for the SPUD. This year I have been promoted to junior editor, and I couldn't be more excited.
I play softball for the Alliance High School softball team and dance at 7th Street Dance Studio. This year will be my 13th year dancing. I play the french horn in the AHS band, as well. Last year, I also went out for the AHS speech team. In my free time, I spend time with my family and friends, work on homework, and watch YouTube.
I am very excited for the memories and experiences I am going to have this year!
Morgan Moomey, Jr. Editor
Jan 21, 2021

Mr. Mark Custer: A Tribute

(Story)

Jan 15, 2021

Opening the Door to Healthy Communication

(Story)

Dec 15, 2020

Seasonal Affective Disorder: Breaking the Stigma

(Story)

Dec 04, 2020

Upcoming Entertainment: December 2020

(Story)

Nov 30, 2020
Nov 17, 2020

2020 Unified Bowling Preview

(Story)

Nov 05, 2020

Upcoming Entertainment: November 2020

(Story)

Oct 29, 2020

Emergency Meeting: Covid Addition

(Story)

Oct 15, 2020

Injuries During Sports

(Story)

Oct 07, 2020

Upcoming Entertainment: October 2020

(Story)

Sep 18, 2020

Mrs. Tera Digmann: Assistant Principal

(Story)

Sep 11, 2020

Girls' Golf Preview 2020

(Story)

Sep 04, 2020

Upcoming Entertainment: September 2020

(Story)

May 12, 2020

The Increase of Social Media Usage on AHS Students

(Story)

Apr 27, 2020

Social Media Usage Infographic

(Story)

Apr 19, 2020

Screen Time and Social Media During COVID-19

(Story)

Apr 08, 2020

Mental Health During a Pandemic

(Story)

Mar 31, 2020

A School Year Without State Tests?

(Story)

Mar 30, 2020

A Different Musical Preview

(Story)

Mar 13, 2020

The AHS Mid-winter Concert

(Story)

Feb 26, 2020

Ms. Adam: Stepping Up to the Tectonic Plate

(Story)

Feb 12, 2020

Crossing Personal Boundaries

(Story)

Feb 05, 2020
Jan 22, 2020
Jan 16, 2020

Doane Honor Band 2020

(Story)

Jan 08, 2020

Do AHS Students Actually Study?

(Story)

Dec 16, 2019

Sports From a Manager's Perspective

(Story)

Dec 12, 2019

AHS Band Christmas Concert

(Story)

Nov 18, 2019

Is Test Anxiety Real?

(Story)

Nov 14, 2019

Veterans Day Program 2019

(Story)

Nov 12, 2019

2019 Unified Bowling Preview

(Story)

Oct 31, 2019

The Great Activities Debate: An Athletes Perspective

(Story)

Oct 29, 2019

An Inside Perspective on Being a Teacher's Cadet

(Story)

Oct 04, 2019

Why You Should Participate in Homecoming Week

(Story)

Sep 30, 2019

West Nile Virus in Alliance

(Story)

Sep 27, 2019

The Next Stage of Growing Up

(Story)

Sep 11, 2019

Softball Preview: 2019

(Story)