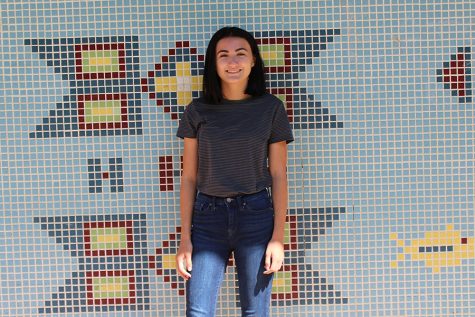 Hello. My name is Margaret Hoff, but I usually go by Magi. I am the middle child of Timm and Susan Hoff. I have an older sister, Autumn, and a younger brother, Henry.
This is my first year writing for the SPUD, and my second year at Alliance High. As well as writing for the SPUD I'm in a few other activities. I play the quads in the AHS Band,  I perform in One Act and the yearly play, I'm involved in Speech, and I'm currently the vice president of my class.
I consider myself a pretty hard worker, and I succeed in all my classes. As well as school related activities, I work at the Alliance Theatre, and I highly enjoy art.  After high school I hope to go further into art and get an education based on it. I hope you enjoy my work!
Margaret Hoff, Staff Writer
May 03, 2018

Upcoming Movies: May 2018

(Story)

Apr 20, 2018
Apr 05, 2018

Upcoming Movies: April 2018

(Story)

Mar 15, 2018

A Trial Size Version of the Vegan Life

(Story)

Mar 02, 2018

Upcoming Movies: March 2018

(Story)

Feb 16, 2018
Feb 02, 2018

Upcoming Movies: February 2018

(Story)

Jan 21, 2018

The New Age of Musicals?

(Story)

Jan 04, 2018

Upcoming Movies: January 2018

(Story)

Dec 12, 2017
Dec 01, 2017

Upcoming Movies: December 2017

(Story)

Nov 14, 2017

Drumline: A Different Beat

(Story)

Nov 02, 2017

Upcoming Movies: November 2017

(Story)

Oct 19, 2017

Iconic Teen Movies

(Story)

Oct 09, 2017

Upcoming Movies: October 2017

(Story)

Sep 22, 2017

Mr. Jerrold Heide: Music

(Story)

Sep 18, 2017

Mr. Mark Custer: Science

(Story)

Sep 11, 2017

Ms. Andrea Jay: History

(Story)