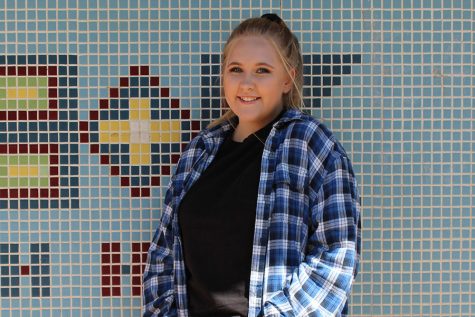 Hey! I'm Mareesa Buskirk. I am currently a sophomore at Alliance High School. This is my first year being in Journalism, and  am extremely excited for the year to come! I am the oldest daughter of Brittany and Nate Stull, and my two younger siblings, Carson and Haylee, who both attend Grandview Elementary.
I am apart of the show choir, Harmonics, and,I also enjoy taking part in the yearly musical, and other musical activities.
In my free time, I enjoy being with my friends, and listening to loads of music. This year I am hoping to write about softball highlights, because that is a sport I really enjoy! Other than that, this year is going to be an exciting year and I am ready for the things to come!
Mareesa Buskirk, Staff Writer
May 17, 2018

The Final Countdown!

(Story)

May 10, 2018

The Teammates Program

(Story)

Apr 26, 2018

District Music from Three Perspectives

(Story)

Apr 11, 2018

Preparation For MAPS!

(Story)

Apr 10, 2018

Social Interaction: Is it Important?

(Story)

Apr 04, 2018

Eyes of the Actor!

(Story)

Mar 27, 2018

Makeup Change in Spring!

(Story)

Feb 07, 2018
Jan 25, 2018

Mr. Joshua Allison: Physical Science

(Story)

Jan 02, 2018

Overpriced Makeup: Is it worth it?

(Story)

Dec 19, 2017

One Act: Districts

(Story)

Nov 29, 2017
Nov 29, 2017

2017 Husker Football Struggles

(Story)

Nov 10, 2017
Oct 12, 2017

One Act: Theatre Day

(Story)

Oct 04, 2017

Ms. Christina Kloch: Choir

(Story)

Sep 18, 2017

Mrs. Brandy Stark: Business

(Story)

Sep 12, 2017

Ms. Roxie Smith: English

(Story)