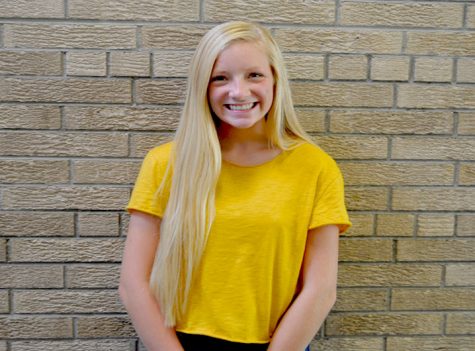 Hi everybody! I'm Khloe Felker. I'm a sophomore here at AHS and this is my first year writing for the SPUD. I am the 15 year old daughter of Michelle and Dirk Felker. I have a 19 year old sister, Kami, and a 21 year old brother, Cole.
I participate in volleyball, basketball, and track. I am typically a very busy person, with all the activities that I'm involved with year round. In my free time, I enjoy spending time with friends and family.
After high school, I plan to further my education in becoming a nurse, or something in the medical field. When I'm not at school, I participate in sports activities and I enjoy listening to music. I'm very excited for my first year of writing for the SPUD!
Khloe Felker, Staff Writer
May 02, 2018

Upcoming Music: May 2018

(Story)

Apr 20, 2018

Same Smile Different Place

(Story)

Apr 06, 2018

Upcoming Music: April 2018

(Story)

Mar 22, 2018

March Madness: Beating the Buzzer

(Story)

Mar 02, 2018

Upcoming Music: March 2018

(Story)

Feb 12, 2018

The Secret Life of Kylie Jenner

(Story)

Feb 01, 2018

Upcoming Music: February 2018

(Story)

Jan 23, 2018

Knowing Your Culture

(Story)

Jan 05, 2018

Upcoming Music: January 2018

(Story)

Dec 12, 2017

Is Paleo Right For You?

(Story)

Dec 01, 2017

Upcoming Music: December 2017

(Story)

Nov 13, 2017

Sports: To Force the Issue

(Story)

Nov 02, 2017

Upcoming Music: November 2017

(Story)

Oct 19, 2017

Volleyball: A Killer Season

(Story)

Oct 05, 2017

Upcoming Music: October 2017

(Story)

Sep 26, 2017

Mrs. Allison Roberts: Librarian

(Story)

Sep 20, 2017

Mrs. Jessica Kaiser: secretary

(Story)

Sep 11, 2017

Mrs. Angie Hiemstra: Physical Education

(Story)