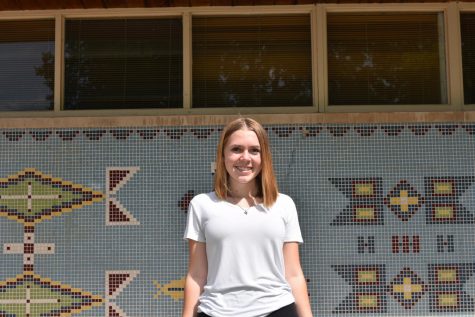 Hi everybody! I'm Kenzie Robinson. I'm a sophomore at AHS and this is my first year writing for the SPUD. I'm the 15 year old daughter of Kirsten and Mark Robinson. I have one younger brother named
Stone who is 13.
I participate in track. I'm usually busy with school or work. In my free time, I enjoy spending time with my friends and family or traveling. I like to listen to music and visit my grandparents.
After high school, I plan to further my education at CSU, UNC or somewhere in Arizona by becoming a nurse, or something else in the medical field. I'm very excited to be writing for the SPUD this year.
Kenzie Robinson, Staff Writer
Dec 20, 2018

Prepared for finals?

(Story)

Dec 15, 2018

Are you ready for college?

(Story)

Nov 30, 2018

Black Friday- Is it worth it?

(Story)

Nov 28, 2018

Mrs. Garwood Feature

(Story)

Nov 28, 2018
Nov 02, 2018
Oct 30, 2018
Oct 05, 2018
Sep 19, 2018

Cheer Season: 2018-19

(Story)

Sep 18, 2018
Sep 04, 2018

Mrs. Tearza Mashburn: Upward Bound

(Story)