Tennis 2k18 Preview
Hang on for a minute...we're trying to find some more stories you might like.
It's that time of year when the neon yellow ball will bounce back on the blue court as the girls tennis season begins. The season officially started Monday, February 26. This year there are eight scheduled duals and triangulars. The team currently consists of 24 players. Kathy Brock is the head coach, with assistant coach Sandy Blankenship, and volunteer coach Linda Dean.  
One of Coach Brock's goals for this season is to make it not only to state, but to be able to make it past the second round or match.
"I expect a lot of team improvement. I want more of a family feeling coming out, all the girls getting along and becoming friends. Doing more fun things at practice instead of just having it be drills and playing each other. I want more team dinners and get togethers to be able to come closer." Coach Brock states.
She wants this because once a team is tight in friendships and bonds, it is much harder to break the winning mentality during games and competitions, because they will be cheering each other on more often.
This year's seniors are Madisen McCance, Marque Crowe, and Emily Hinojosa. A major team goal that is not only set by the girls, but also the coaches, is that they want everyone to stick together, play as team, and never give up. Marque explained, "One of my goals that I have set for this season is to make myself a better athlete and help my teammates also become better athletes."
This will be Marque's second and last year of playing on the tennis team.She explained, "Knowing that this is my last year makes me sad, but it also pushes me to do my best; because not only is it my last tennis season, it is also the last sport that I will get to compete in as an Alliance Bulldog."
As the ball has just started rolling for the season, we are all excited and ready for what is to come. Good luck to the girls tennis team!!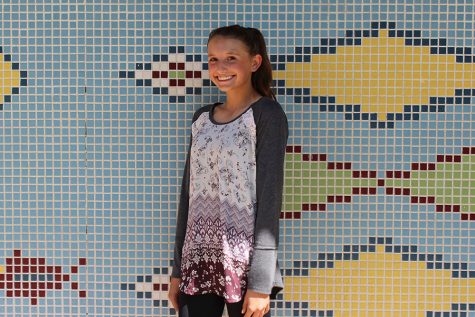 Taylor Manion, Staff Writer
Hi! I am Taylor Manion. I am a sophomore at Alliance High School. I am the daughter of Meagan and Klete Shrewsbury and Boone and Jessica Manion. I have...