March Madness: Beating the Buzzer
Hang on for a minute...we're trying to find some more stories you might like.
In March, the popular college basketball tournament March Madness, takes place across the country. The madness begins in the middle of March and goes until the beginning of April. The tournament begins with 68 teams competing, and is narrowed down to one winner. Many basketball fanatics love this time of year, simply because of the intense competition between some of the best basketball teams.
For those of you that don't know anything about March Madness, here are some facts about the event that are crucial to know: In order for a team to get into the tournament there are division one conference tournaments held first, and the winner's of the conference's get to move on to March Madness. Another way to get into the tournament are by "out large bids", which only happen if a team has enough wins throughout their season.
All of the games throughout March Madness are single elimination games, so if a team loses, then they are out of the whole tournament. People often place bets on which team will make it to a certain point or win the entire bracket. Brackets are submitted to a website, or exchanged among friends, and the person with a spot-on bracket wins money. The games take place all over the country until the championship game which will take place in San Antonio Texas, this year.
Many of the students of AHS are very involved in the tournament. Every free second they have in a class, there is a screen in front of them streaming one of the games. Some look forward to this time of year as if it were Christmas. Although this tournament brings a lot of happiness, it also brings grief from all of the upsets that happen. One of the major fans of this tournament, Joel Baker, states some of the reasons for all the excitement for the tournament "because there's a lot of upsets and you never know who's gonna win because it's single elimination."
People put A large amount of time and energy everybody puts into their brackets, and watching all of the games. The best thing about this tournament is that nobody ever knows for certain what is going to happen. All of the chaos creates anticipation from all the fans that in the end are either going to be heartbroken, or so happy that they can't hold in their excitement.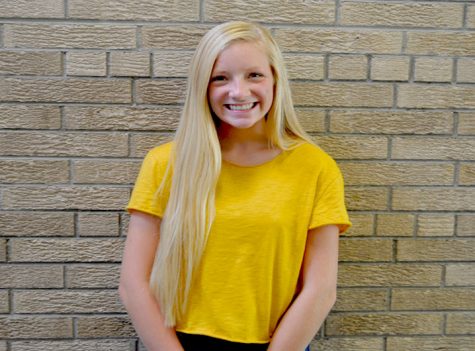 Khloe Felker, Staff Writer
Hi everybody! I'm Khloe Felker. I'm a sophomore here at AHS and this is my first year writing for the SPUD. I am the 15 year old daughter of Michelle...