Upcoming Music: May 2019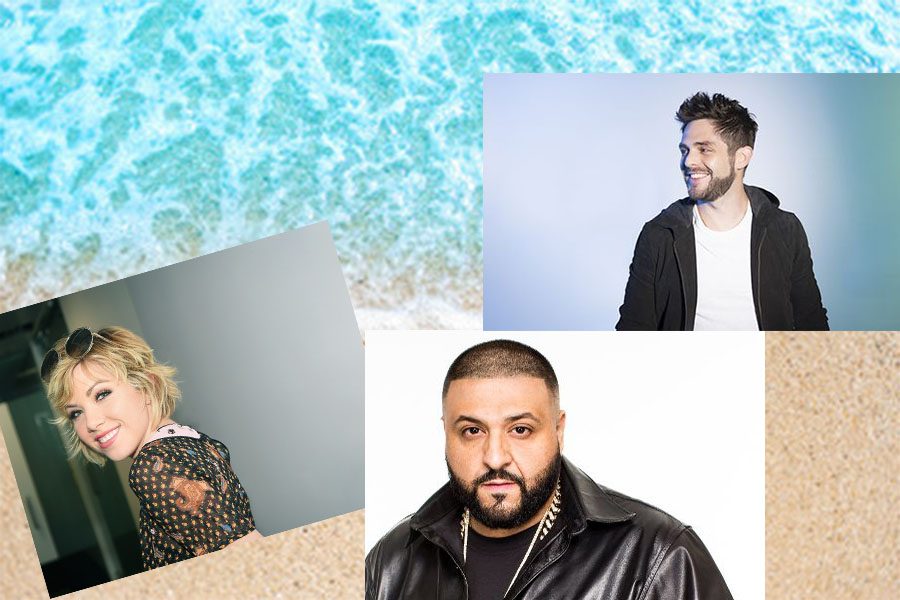 It's finally the month of May! May means the month of ends and at times new beginnings. But overall, people identify May with the beginning of Summer, and the end of the school year! Summer means new and fresh music and the month of May is filled with so many new songs that are just perfect for Summer 2019! The new music ranges from artists such as Carly Rae Jepsen, DJ Khaled, and Thomas Rhett.
Thomas Rhett: Center Point Road
Thomas Rhett is a famous country singer with a lot of top hit country music. He has created top singles such as "Marry Me," "T-Shirt," "Life Changes," and "Die a Happy Man." His new album that is set to release on May 31 is set to have songs entitled "Remember You Young," "Up," and his first single on the album "Look What God Gave Her." In his career he has released 3 studio albums which all are country based. He's won multiple awards and has gone on 4 tours. He has been a successful country artist and will definitely not dissappoint this go round.
DJ Khalid: Father of Asahd
In 2006, Khaled released his first album entitled "Listennn…" In 2010, Khaled's single "All I do is Win," hit double platinum. He has released 10 studio albums with several variations of artists. His new album entitled "Father of Asahd" does not have a set tracklist, but will include the song "No Brainer," released during the summer last year. Khalid has been a big influence in the rapping and producing industry and will definitely not dissappoint with this new album. The album is set to release May 17.
Carly Rae Jepsen: Dedicated
Carly Rae Jepsen is a a Canadian singer songwriter. Her biggest hit "Call Me Maybe," was released 2012. Since she was in highschool she loved performing. Her new album is set to release May 17. Songs on the album include "Now that I Found You," "No Drug like Me," and "Julien." Carly Rae Jepsen is making a comeback and she's sure to be nothing but successful with this album.
More Upcoming Music:
Susan Boyle: Ten- May 31
The Heavy: Sons- May 17
Frenship: Vacation- May 17