Upcoming Music: January 2018
Hang on for a minute...we're trying to find some more stories you might like.
The wait is finally over! It's 2018! Many artists cannot wait to start the year off with a bang. There are new opportunities for artists to reinvent the way they want their music style to be and change the message it sends to everyone. Hope for a better year is in the air, as we enter into 2018. The music industry has been booming for the past couple months and nothing less should be expected in 2018.
Camila Cabello's solo album: Camila
The solo singer-songwriter, Camila Cabello, is set to release her new album Camila on January 12. Camila is well-known as formerly being a part of the girl band "Fifth Harmony". While she was with this band, they released two successful studio albums. She decided to leave the band in December of 2016 to start her solo career, and has been flourishing ever since. She has had collaborations with Shawn Mendes with the single "I Know What You Did Last Summer" and Machine Gun Kelly with "Bad Things". She has just recently produced a hit single for the album called "Havana". Camila has only gone up in her career since deciding to go solo and many cannot wait to see what she decides to do next.
Fall Out Boy's 7th studio album: Mania
Fall out Boy's seventh studio album Mania is set to be released on January 19. Fall Out Boy is a very well-known american rock band, most commonly associated with hit singles such as "Light Em Up". Their sixth studio album, American Beauty/American Psycho, featuring the songs "Centuries" and "Uma Thurman", which made it one of their best albums yet. Lead singer of the band, Pete Wentz said "I think that's what Mania was – a big palette cleanse."
Fall Out Boy is a very honest, realist band. Their songs usually have hidden meanings, unlike most bands that sing about love. Some of the songs from Mania include "Young and Menace", "Champion", "The Last of the Real Ones", "Church" and many others that may become some of the newest hits of 2018.
Charlie Puth: VoiceNotes
Charlie Puth's career began when he started to upload himself singing on YouTube and it has been flourishing since then. Some of the thriving singles that he has sang are "See You Again," "Marvin Gaye", "One Call Away", and "We Don't Talk Anymore." After the releases of these songs, Charlie Puth really made an image for himself. His new album, VoiceNotes, is releasing on January 19. We can always expect great things coming from his new albums.
Great things are happening for the music industry, as we all enter into 2018. Every artist is trying to make the most popular music that teens will listen to constantly. Who knows! The music produced in 2018 may make it be one of the most thriving years for the music industry.
More Upcoming Music:
Cupcakke: Ephorize- January 5
Black Veil Brides: Vale- January 12
Meghan Patrick: Country Music Made Me Do It- January 12
First Aid Kit: Ruins- January 19
Loudness: Rise to Glory- January 26
Summer: Summer- January 26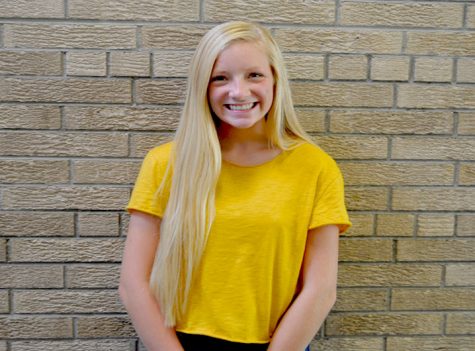 Khloe Felker, Staff Writer
Hi everybody! I'm Khloe Felker. I'm a sophomore here at AHS and this is my first year writing for the SPUD. I am the 15 year old daughter of Michelle...