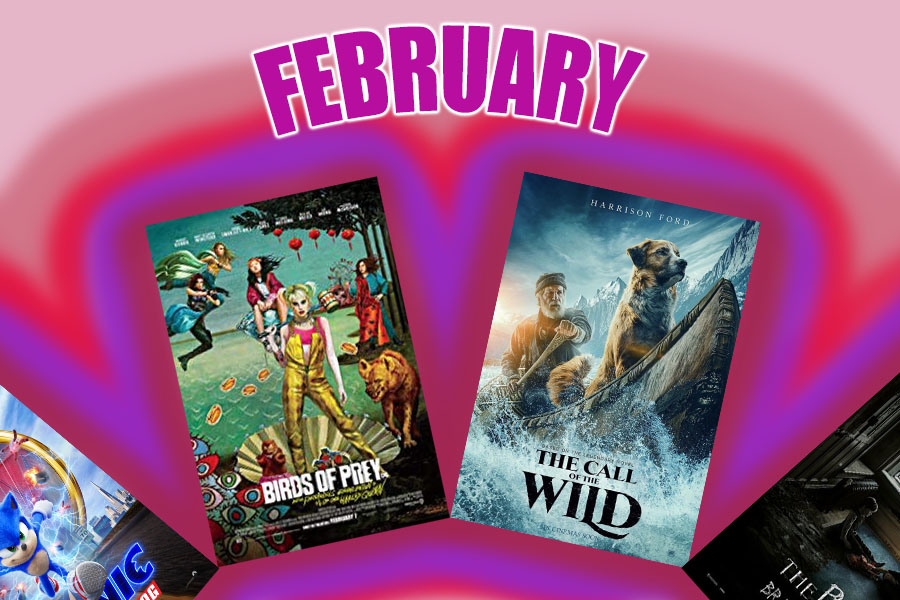 Along with the arrival of every new month comes a slew of new movies. February certainly holds this true. There are plenty of movies being released this month to see with that special someone for Valentine's Day, or just friends if you would prefer. So let's hop into the top movies being released this month!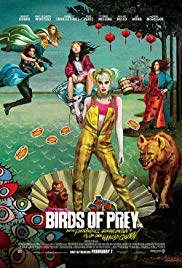 Birds of Prey (R)- February 7
After Gotham's most infamous narcissistic villain, Roman Sionis, and his crew put a target on a young girl named Cass, the city breaks in to chaos looking for her. In reply to this search, Harley Quinn, Huntress, Black Canary and Renee Montoya's paths collide, and the unlikely foursome has no choice but to team up to take Roman down.
Directed By: Cathy Yan
Screenwriter: Geneva Robertson-Dworet
Starring: Margot Robbie, Mary Elizabeth Winstead, Jurnee Smollett-Bell
Genre: Action/Crime/Superhero
Sonic the Hedgehog (PG)- February 14
This live-action adventure comedy takes the beloved video game by the same name to the big screen. The film follows the misadventures of Sonic as he navigates the complexities of life on Earth with his newfound human best friend, Tom Wachowski. Sonic and Tom join forces to try and stop the classic villainous Dr. Robotnik from capturing Sonic and using his immense powers for world domination.
Directed By: Jeff Fowler
Screenwriter: Evan Susser, Van Robichau
Starring: James Marsden, Tika Sumpter, Jim Carrey
Genre: Adventure/Family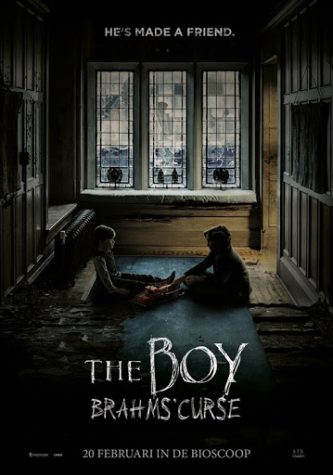 Brahms: The Boy II (R)- February 21
This second installment of The Boy takes place after the events of the first movie. Unaware of the terrifying history of Heelshire Mansion, a young family moves into the estate. Their young son soon makes an unsettling new friend, an eerily life-like doll he calls Brahms.
Directed By: William Brent Bell
Screenwriter: Stacey Menear
Starring: Katie Holmes, Owain Yeoman, Ralph Ineson
Genre: Horror/Thriller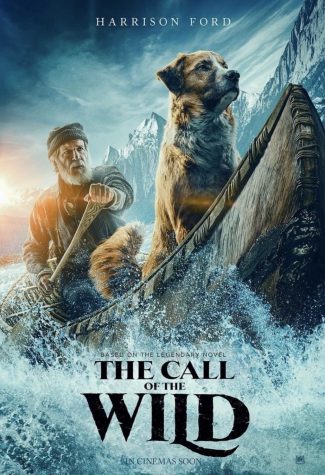 The Call of the Wild (PG)- February 21
The Call of the Wild is an adaptation of Jack London's novel by the same title. It follows the story of Buck, a big-hearted dog whose blissful domestic life is turned upside down when he is suddenly uprooted from his California home. He is tumultuously transplanted to the exotic wilds of the Alaskan Yukon during the Gold Rush of the 1890s. As the newest rookie on a mail delivery dog sled team, Buck experiences the adventure of a lifetime, ultimately finding his true place in the world and becoming his own master while making friends along the way.
Directed By: Chris Sanders
Screenwriter: Michael Green
Starring: Harrison Ford, Dan Stevens, Karen Gillan
Genre: Adventure/Adaptation
There sure is a lot of variety this month, from horror to family films. An array of films will be released every Friday this month, so keep your eye out for these movies. If none of these movies sounded interesting to you though, or you would like to know more, here are some of the other films being released this month!
February 14
The Photograph
Fantasy Island
Downhill
Buffaloed
Portrait of a Lady on Fire
February 21
Emma
February 28
The Invisible Man