Upcoming Movies: March 2018
Hang on for a minute...we're trying to find some more stories you might like.
It's finally March, and along with this new month comes a slew of new movies. This month seems to hold the largest number of nationwide releases, as well as the largest amount of genres we've seen in a while. The majority of movies this month are expected to quite popular, making it much harder to pick a top five, but here we go:
Red Sparrow (R)- March 2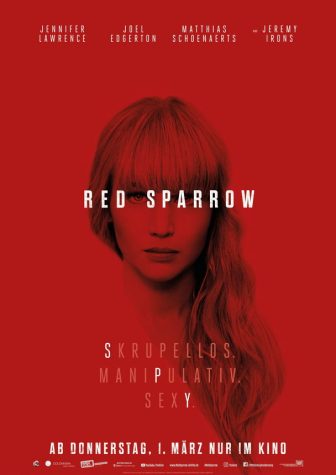 Jennifer Lawrence plays Dominika Egorova, a devoted daughter, ballerina, and a master of seductive and manipulative combat. After suffering a career-ending injury, Dominika and her mother face an uncertain future. This is the reason she finds herself being manipulated into becoming the newest "Sparrow School" recruit. This school trains young people to use their bodies and minds as weapons. After going through the intense training process, she emerges as the most dangerous Sparrow in the service. Now she must reconcile with her past life. With her new power, she puts everyone she loves at risk, as well as an American CIA agent who tries to convince her that he is the only one she can trust.
Directed By: Francis Lawrence
Screenwriter: Justin Haythe, Eric Warren
Starring: Jennifer Lawrence, Joel Edgerton, Matthias Schoenaerts, Jeremy Irons
Genre: Thriller/ Spy
A Wrin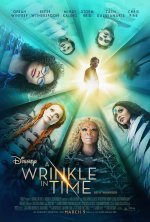 kle in Time (PG)- March 9
Based on the fantasy novel by Madeleine L'Engle, this film travels through the universe, bending space and time for a young girl. Traumatized by the disappearance of her scientist father years before, Meg Murry finds herself on a journey, accompanied by her brother and a schoolmate to find him. Aided by three cosmic beings, the journey takes the children through several twists and turns.
Directed By: Ava DuVernay
Screenwriter: Jennifer Lee, Based on the novel by Madeleine L'Engle
Starring: Oprah Winfrey, Reese Witherspoon, Mindy Kaling, Storm Reid
Genre: Sci-Fi/ Adaptation
Gringo (R)- March 9
In Gringo, Harold Soyinka joy-rides across the border into Mexico, where everything is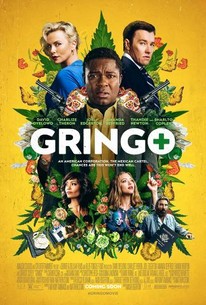 n't quite as it seems for a mild-mannered American businessman. Harold crosses the line from citizen to criminal as he tangles with duplicitous business partners, Mexican drug lords, international mercenaries, and the DEA. He struggles to survive as he works his way through one of the most dangerous places on earth. But one question remains unanswered: is he in way over his head or two steps ahead?
Directed By: Nash Edgerton
Screenwriter: Matthew Stone, Anthony Tambakis
Starring: Charlize Theron, Amanda Seyfried, Joel Edgerton, Kenneth Choi
Genre: Drama/ Dark Comedy
Many people believe that everyone deserves a great love story, and that doesn't exclude seventeen-year-old Simon Speir. However, his situation is a bit different. He has yet to come out as gay to his family or friends, but he's already fallen for classmate online. But, there's another twist. The classmate he's fallen for is anonymous. Will Simon find a way to come out to the world and get the boy, or will he continue to hide his true self? Find out in theaters March 16.
Directed By: Greg Berlanti
Screenwriter: Isaac Aptaker, Elizabeth Berger, Based on the novel by Becky Albertalli
Starring: Nick Robinson, Logan Miller, Jennifer Garner, Katherine Langford
Genre: Teen/ Coming-of-Age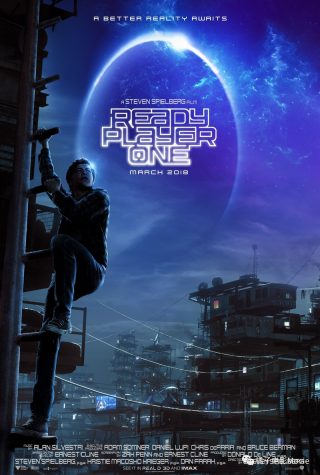 Ready Player One (PG-13)- March 29
Based on the novel by Ernie Cline, this film centers on the world of a young outcast named Wade Watts. Placed in the near future, Watts escapes the bores of daily life by playing an online game called "The Oasis." When the game's founder dies, he offers his fortune to the players as the final prize of the game. Watts decides to try to win the prize; but, he soon finds himself in more trouble than he bargained for. Players seem to be willing to do anything both inside and outside of the game to win the prize.
Directed By: Steven Speilberg
Screenwriter: Based on the novel by Ernie Cline, Eric Eason, Zak Penn
Starring: Olivia Cooke, Tye Sheridan, T.J. Miller, Simon Pegg
Genre: Sci-fi/ Action/ Adventure
And there we have it, the projected top five movies this month. But that's not all! As said before there's plenty more nationwide releases to catch this month. So let's see some of those.
March TBA
The Big Red Fox and Other Tales (animation)
March 2
Death Wish (R) (Thriller)
March 9
The Strangers: Prey at Night (R) (Horror)
The Hurricane Heist (PG-13) (Heist)
March 16
Tomb Raider (PG-13) (Video Game)
Flower (R) (Dark Comedy)
March 23
Pacific Rim: Uprising (PG-13) (Sci-fi)
Midnight Sun (PG-13)(Teen)
Sherlock Gnomes (PG) (Animation)
Isle of Dogs (PG-13) (Stop-motion)
Unsane (R) (Psychological Thriller)
March 30
Acrimony (R) (Drama)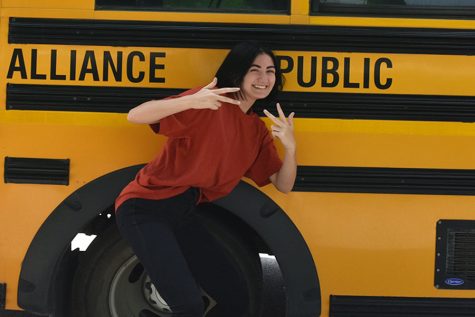 Margaret Hoff, Web Editor
Hello everybody. My name is Margaret Hoff and this is my second year writing for the Spud. This year, as a Junior, I have been promoted to Web Editor....