Cyber Monday Vs. Black Friday
Hang on for a minute...we're trying to find some more stories you might like.
With the holidays being one of the best times of the year for sales, many people love to go shopping on Black Friday and Cyber Monday; the two biggest shopping days of the year. These days mark the beginning of Christmas shopping, and it is a great time for retailers to make lots of money.
Other than the fact that Cyber Monday happens exclusively online and Black Friday takes place in stores and online, there are not very many things that are different between the two. While Black Friday has been happening every year for a very long time, Cyber Monday made it's debut in 2005 on Shop.org. Now, most people just buy their items online anyways.
Going out to shop on Black Friday is not as common as it used to be because using the Internet is often easier and more convenient for people to use.  "I like Cyber Monday more because I don't like having to leave my house." Tabi Stanec, a sophomore, stated.
There is not really a  "better day" to shop because there are different deals everywhere. People often prefer Black Friday because it is a tradition that many people save money all year. It is also better to buy items on Black Friday so you can get the good deals without having to pay expensive shipping.
According to an article on the balance.com, 36 percent of shoppers surveyed said that they'd increase their online shopping only if shipping were free. "I prefer Black Friday because it's more exciting to wait in line and fight an old lady for the purse that's 80% off." said Brielle Alwin, a junior.
Although Black Friday has been around since the 19th century when President Lincoln designated it as the day after Thanksgiving, and Cyber Monday has only been around for a short amount of time, I think it's safe to say that these "holidays" are both here to stay. Before buying that toaster oven you've had your eye on, make sure you do your research to get the best deal possible.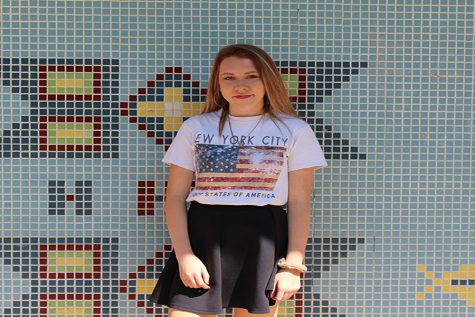 Allexis Rolstad, Staff Writer
Hey!  I'm Allexis Rolstad and this is my second year at Alliance High School. I really enjoy being apart of extracurricular activities such as playing...