Mrs. Kelsey Ramos: English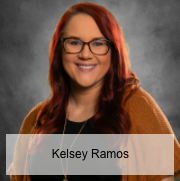 This year, AHS has had many new teachers join the faculty. One of these new teachers is Mrs. Kelsey Ramos. One of the reasons she is such a great addition to AHS is because she loves being around kids. She has a family of her own including one boy and a baby on the way.
This is Ramos's first year with a teaching position. She attended college at Chadron State and graduated with a Bachelor's Degree in Business Teaching. When Ramos was in high school, she loved her Journalism teacher, so she definitely had a big impact on her decision of becoming a teacher. She loves working at AHS! She says all of the staff and students are very welcoming. While it was a very exciting thing to be a new teacher, Ramos says "It can also be very stressful and rough coming in to teach during a Pandemic. There are so many constant changes that accompany hybrid learning".  
Ramos lives in Hemingford and drives to and from school every day. She teaches mainly seniors this semester then next semester will teach freshmen through seniors. Ramos teaches the classes English 12, Honors English 12 and Journalism this semester. Next semester she will teach Women's Literature, Cultural Literature, English ACT and, of course, Journalism. When asked what her favorite subject to teach is, she replied, "Journalism! It is such a fun and different class!" 
On October 19th, Ramos has a baby due! With this being the case, she will have to leave AHS for some time. Mr. Waldron will come in as her substitute for that amount of time. When asked if she is nervous to leave her students for a long period of time, she said, " Not at all, I have some great students and I think we have a solid routine down, [so] that they know what to expect while I will be out!" 
We are so happy to have Mrs. Ramos at AHS with us and will be very sad when she has to leave. Good luck to her this year at AHS and with her baby! We love you! 
About the Contributor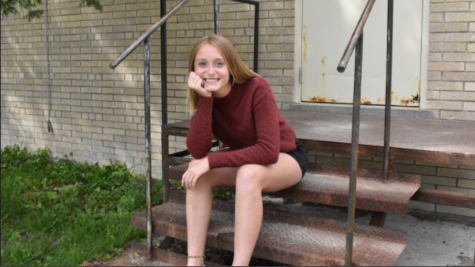 Brooklyn Branstiter, Staff Writer
Hey guys!! It's Brooklyn Branstiter. I am a 16-year-old in 11th grade. This is my first year on the Spud. I am the daughter of Shauna and Aaron Branstiter....