Mr. Failor
Welcome back to a new and very exciting, yet different school year! As everyone knows, a new school year means that we get new teachers. I had the honor of interviewing Mr. Rennie Failor, whom as many students may know, is the new Industrial Tech teacher at Alliance High School. He currently teaches Woods 1-3, Welding 1-3, along with the Principles of Building and Construction.
As some people may know, Mr. Failor was a graduate of Alliance High School himself. He graduated in the class of 2013. Following that, he attended Wayne State College, where he received a Bachelor of Science Industrial Technology Education. When asked why he decided to teach at AHS, he replied, "It is nice to come back home and teach in Alliance, [and] I enjoy the community and the great industrial tech facilities." He actually has the amazing opportunity to teach alongside some of his former teachers and mentors. When asked if he was always interested in being a teacher, he responded, "I didn't know I was going to be an Industrial Tech teacher until I was in college." I then asked Failor what his favorite part of teaching was, and he stated, "I really enjoy seeing my students' pride in their work – especially when they complete a project."
During high school, Failor was involved in both Boy's Golf and Academic Decathlon. Outside of school, he enjoys hunting, fishing, and golfing. He also enjoys working on welding projects and he even dabbles in some carpentry work.
Mr. Failor is ready to tackle his first year teaching at AHS despite the odd changes to the school system this year. All of AHS welcomes Mr. Failor and wishes you nothing but the best this year!
About the Contributor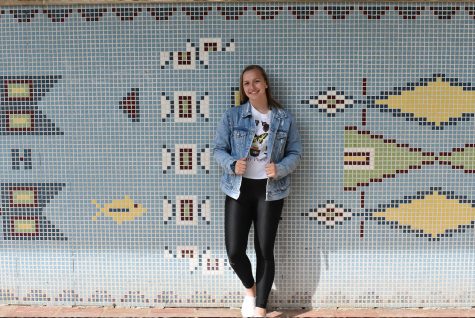 Kelsey Horton, Senior Editor
Hey everybody! My name is Kelsey Horton, I am a senior at Alliance High School. I am the 18 year old daughter of Lyle and Kate Horton. My older brother,...