Mrs. Sydnie Jeffery: Biology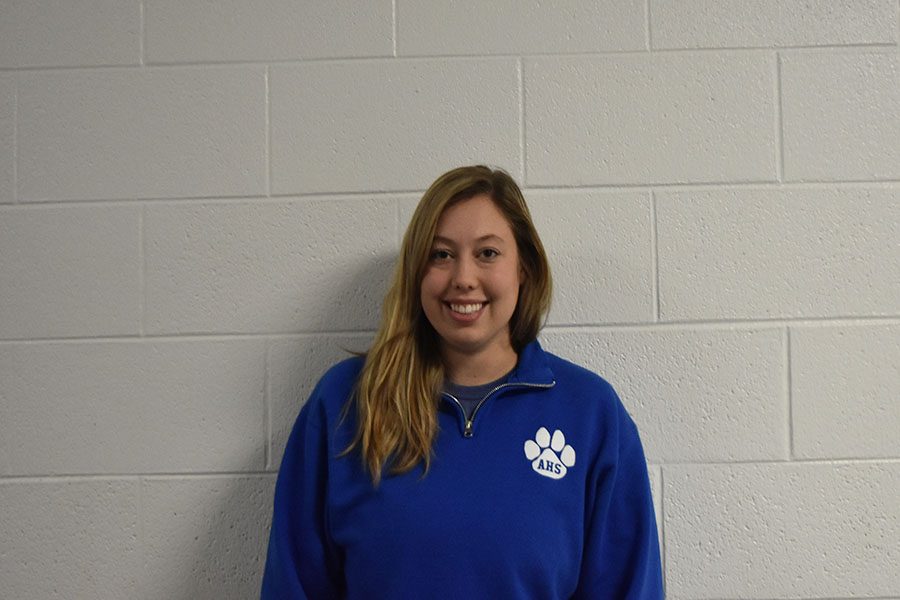 Mis. Sydnie Jeffery. As most sophomores know, there is a new science teacher at AHS. Sydnie Jeffery, the former secretary in the office, is now the new biology teacher for sophomore students. According to Mrs. Jeffrey, it was an easy transition to move from being a secretary at the school to be a teacher. She said knowing her students before she started teaching them really helped. She said that being in the office helped her get to know her students a little more before teaching them.
Almost every student knows Mrs. Hiemstra as she is the P.E. teacher for every freshman class. But not many people are aware that Mrs. Jeffery is actually Mrs. Hiemstra's daughter. Mrs. Jeffery also actually went to school at AHS in her youth, and now she is teaching right alongside with her old teachers. She stated that it was nice having them as former mentors. Many of them helped her in school and had an impact on her life. Now they even help her with teaching. It's also easy for her to get along with them because she already knows what they are like from having them in classes from her past.
With Mrs. Jeffery having a major in Education, and a degree in Business Education. It's safe to say she was ready for a teaching career. But if she majored in Business Education, how did she end up teaching science? Mrs. Jeffery also has an education in Nursing. She says "It was nice to get back to science.".
Mrs. Jeffrey didn't actually want to be a secretary, but seeing as there were no open positions she took the job as secretary hoping that maybe if she waited a position would open up and provide her with the chance to teach.
Mrs. Jeffrey's favorite part of teaching students is the relationships she can build with them and just getting to know the kids and experiencing every day with them. As she says, "Everyday is different, it's not the same boring job where you stare at a computer. Day in and day out. " Mrs. Jeffery is excited to be teaching, and she can't wait to see what this year will bring.
About the Contributor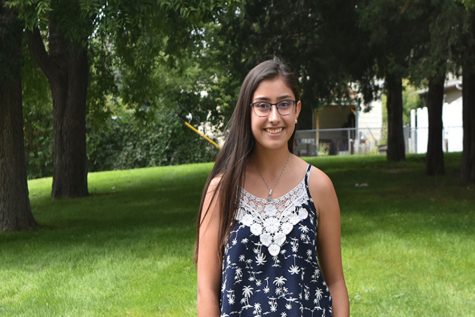 Yaasmyn Rodriguez, Staff writer
Hi! I'm Yaasmyn Rodriguez. I'm 15, a sophomore in Alliance. My parents are Angelica and Jaime Rodriguez. This is my 1st year writing for The SPUD,...