Mrs. Underwood: Math
Mrs. JoEllen Underwood is the newest math teacher at Alliance High School. She currently teaches two Geometry classes and five Algebra 1 classes. She explained that she loves teaching algebra and that while geometry is a little more difficult, she still enjoys teaching it. 
Mrs. Underwood attended Platteville High School, Platteville Lab School, and the  University of Platteville Wisconsin. She has a major in Physical Education, a minor in FACS, and an endorsement in math K-12. She taught P.E. in Wisconsin at Cassville High School and Racine High School. At the Alliance Middle School, Mrs. Underwood was a "jack of all trades" teaching various subjects throughout the years including Science and Math. She noted, "I also started a program at the middle school and they called it  'School Within a School'. It was for students that had a hard time with school, but didn't qualify for SPED." She expressed that the students who are more troubled or less determined in the classroom have a special place in her heart and she really enjoys working with them.
After she retired from teaching at the Alliance Middle School, she worked as a substitute teacher. When asked if she would miss subbing she remarked that she definitely will. Mrs. Underwood will miss the little kids giving hugs to her and going out of their way to approach her outside of the classroom because that's something high school students do not generally do. She will also miss not having to work weekends but stated that she will go back to subbing someday. Mrs. Underwood declared, "I loved teaching at the middle school because one day the students will act like elementary students, but the next they will act like adults. They will also talk to you more and be more personable than high school students." She said that despite all this she has been enjoying it and thinks it will be a good year!
Mrs. Underwood said that the reason she decided to come back to teaching is because she didn't like the idea of only having two math teachers at the high school. She pointed out that she loves math and she knows that a lot of students do not, but she wants to help them find that love for math. When asked what problems she has already faced this year she responded, "I am lacking the computer skills and I have a lot of problems with the computers, but the other teachers have helped me with it quite a bit." Something she expects to be challenging this year is trying to get through the whole textbook. Some classes will be ahead of others and she believes it will be difficult keeping the different classes close. 
Mrs. Underwood loves to watch all sports and activities. She plans to attend all the games that she can this year to support the teams here at the high school. She is excited for this year and for this new experience in teaching at this level.
About the Contributor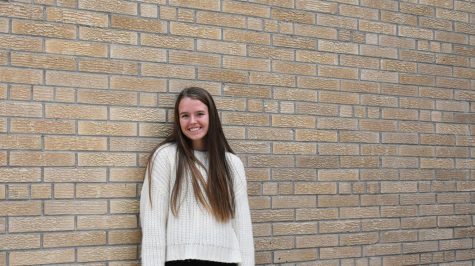 Shelbee Burke, Web Editor
Hi! I'm Shelbee Burke, a junior at AHS. This is my second year writing for the SPUD. I am the 16 year old daughter of Tom and Gail Burke. I am very active...