Mr. Lee Barrow : ACT Prep & Geometery
Hang on for a minute...we're trying to find some more stories you might like.
Mr. Lee Barrow is a new teacher at Alliance High School, he currently teaches geometry and ACT prep teacher. He was born in Pensacola, FL, and grew up in Panama City Beach, FL. Mr. Barrow graduated high-school from J.R. Arnold High, in Panama City in 2010. He attended college at College of Central Florida and graduated in 2015.
Mr. Barrow moved to Alliance in June of 2018 to further his teaching career. When asked why he chose to major in math, he replied "I chose to major in mathematics education because; Can you think of anything better than doing math all day? I can't." Mr. Barrow also quoted he doesn't really have a favorite part about teaching mathematics, he says "Every aspect of mathematics is so much fun, I cannot decide on a single part."
Outside of school, he likes to spend time with his dogs, go hiking, consume coffee, and he also enjoys doing photography, he states "Usually all of those combined!" Mr. Barrow says the most shocking difference between FL and NE would be the climate, He says he has heard, "It gets a little cold up here."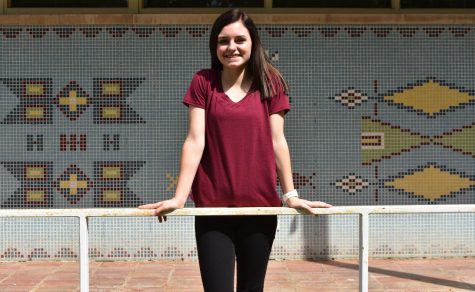 Nikki Haller, Staff Writer
Hi everybody! I'm Nikki Haller. I am a sophomore at AHS and this is my first year writing for the SPUD. I am the 15 year old daughter of Tonya Haller and...